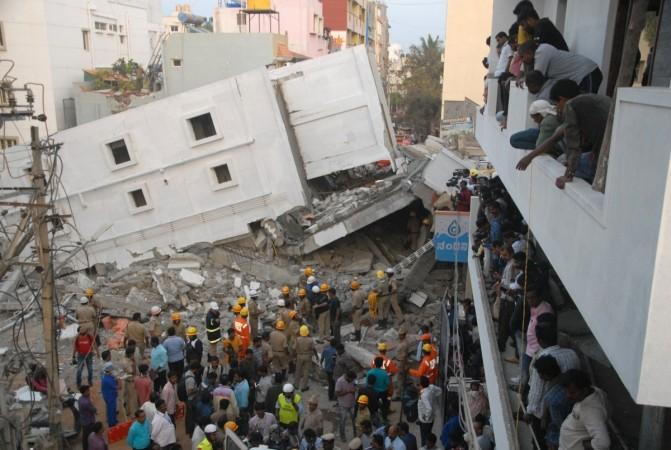 At least three labourers were killed and more than 10 were injured when an under-construction building collapsed in Bengaluru on Thursday.
Here's all you need to know:
The video of the incident was captured on a CCTV camera.
People who live near the five-storey structure have said that the building's ownership changed hands thrice.
The frequent change in ownership has made the process tougher for authorities to identify the person responsible for the structure's weak construction.
Locals said that the building's quality deteriorated as different owners took over.
"Over the years, the site has changed hands among different owners and was neglected by all of them," said Babu, a plumber. He was one of the labourers who used to work in the building.
Before the current owner Rafeeq took over, the building has been through the hands of three other owners.
Rafeeq is currently absconding.
The collapse took place at 4 pm on Thursday and many labourers got trapped in the debris.
National Disaster Response Force (NDRF) and the fire department continued rescue operations until late on Thursday evening.
We are concentrating on the rescue operation. All aspects will be investigated and action will be taken against those responsible: Bengaluru Development Minister KJ George on building collapse incident #Bengaluru pic.twitter.com/uawnmT8TzR

— ANI (@ANI) February 15, 2018
Home Minister Ramalinga Reddy told the media that " the building seems to have been constructed using poor quality material due to which we suspect the crash occurred. Police is on the lookout for the building owner, Rafiq,"