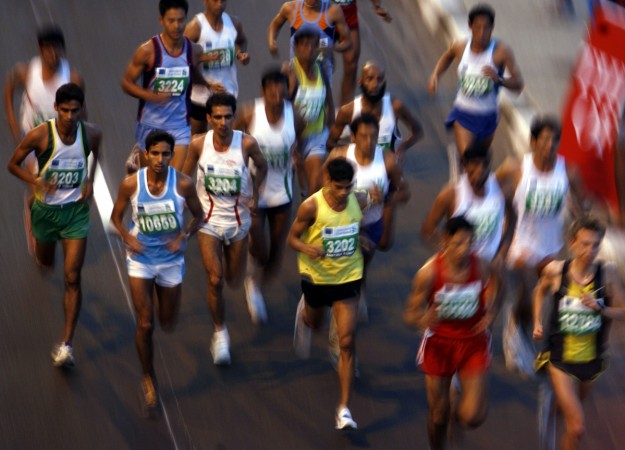 Passion overriding all difficulties in life is what 15-year-old Babu Senappa symbolises. The boy, who hails from the rural district of Hoskote in Bengaluru, would be representing India at the upcoming Laguna Phuket International marathon to be held in Thailand on June 4. Babu had lost his parents to the human immune deficiency virus (HIV). He himself is HIV positive, reported the Times of India.
Babu is the only HIV positive athlete participating in the tournament, and has taken everyone, including his grandparents, by surprise. He had, along with another Bengaluru boy, Manik Prabu, also participated in the international children's games, also known as Children's Olympics, in the Netherlands last year.
The two boys created a history by becoming the only two HIV positive children athletes to participate in such games, according to the Bangalore Mirror.
Babu's extraordinary approach towards life has won him bravos the world over. In 2014 , he gave a motivational talk at the World AIDS Conference in Melbourne, Australia where he spoke about the life of children with HIV.
"'I am not scared of HIV. Why should I be scared?' questions Babu even as his eyes brighten with confidence. 'Should I be scared that people will ignore me? How many will ignore me? One? Two? Or Ten? But I know there will be someone to pull me up and inspire me,'" Babu was quoted by the Bangalore Mirror as saying.
A huge missing factor in his life remains the absence of his parents, who he lost at the age of six years. "My parents. They would have been proud to see me run. Once I am back from Phuket, I will work harder to achieve my goal, no matter what anyone says. H, I and V are just alphabets from my book," Babu was quoted by the TOI as saying.