In an attempt to thwart increasing crimes wherein offenders have used religiously significant weapons like khukris and kirpans, the Karnataka government has banned the possession of the traditional weapons of a few religious communities in Bengaluru.
Italian court rules against Sikh immigrant wanting to carry kirpan
One can no longer possess weapons like swords, machetes, kirpans (religious symbol of the Sikhs) and khukris (traditional Nepali knives) in Bengaluru.
Why has it been banned?
According to police, rowdy-sheeters of Bengaluru have been using longu (machete) and macchu (sickle) to carry out murders. In most of the cases, the accused claimed that the weapons were procured for industrial or agricultural use.
Police also explained that they have been meaning to issue a rule in this regard as lawyers have often used these legal loopholes to defend the clients who were found possessing these non-firearms.
"The notification was long in the works of Bengaluru police and needed to be given a formal shape. We vetted the content with the law department and finally issued the notification," additional chief secretary (home) Subash Chandra was quoted as saying by the Times of India.
The order to ban acquisition, possession and carrying of arms without licence, that are specified in category V of the schedule I of the Arms Rules of 2016, in public places in Bengaluru was issued on August 28.
The need to weave it into a concrete rule was necessitated after an RSS worker called Rudresh R, was hacked to death with a machete on October 16, 2016.
"Till date, the police department didn't have the power to seize and secure these weapons. They needed legal backing to ensure weapons seized during criminal activities and gang wars are impounded," Chandra explained.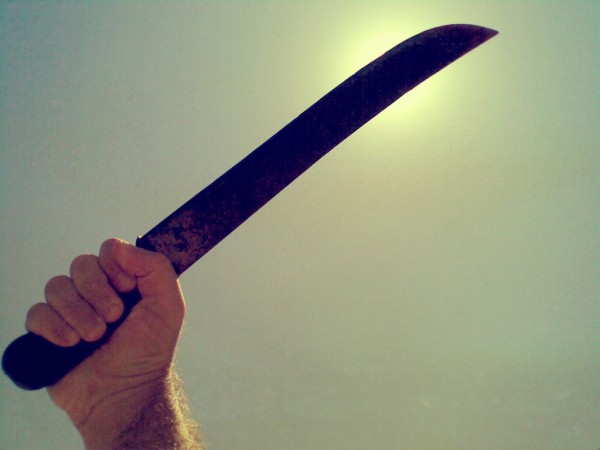 However, confusion continues to exist on the kirpan issue as former chief secretary Chiranjeevi Singh said the ban on kirpans will not infringe the freedom of the Sikhs to carry the swords. If kirpan and sword have been included in the list of banned weapons, then hasn't it been applied to the Sikh's swords as well?
Chandra also added that the ban also applied to the baton carried by private security guards.