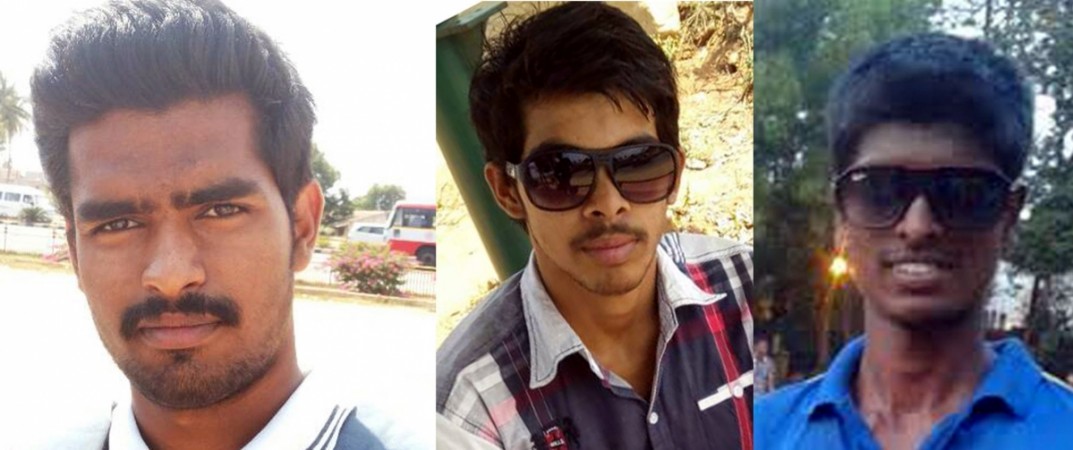 Five students of an engineering college near Bengaluru drowned in a stone quarry pit where they had gone to swim after college hours on Thursday afternoon.
They were identified as Chandrashekhar Shetty, M Kham Patali, Rajesh Karam Lab and Nandakumar KR. The body of Harisha is yet to be recovered. Rajesh and Patali hailed from Nepal.
The incident occurred at around 2:30 pm when eight students of Sri Revana Siddeshwara Institute of Technology, Bettahalasur went to the quarry pit to swim as a way of relaxing, before returning home.
Accompanying them were three more batchmates - Kartik, Nitin Jain and Hari Nandan - who did not knew swimming and therefore preferred to just sit outside the pit.
After entering the water, Nanda Kumar and Patali, who were reportedly good in swimming, started moving further towards the deeper end of the pit, while the other three were swimming in knee-deep water.
Suddenly, Rajesh slipped and was drowning. When Nanda Kumar and Patali saw him, they moved towards him in a bid to save him. But soon, they also were drowned. To save them, Arun and Harish made a desperate attempt, but they too ended up drowning.
The three students, who preferred to sit outside, called the police and within a few minutes, a team of divers was pressed into service.
"Divers could fish out four bodies by evening and called off the search operation for the fifth body due to fading light. They will resume the search on Friday morning to recover the fifth body," IANS quoted Deputy Commissioner of Police (North East) Vikas Kumar Vikas as saying to the reporters.
Meanwhile, the bodies of the four students have been sent to BR Ambedkar Hospital for post mortem.
"Of the eight students, only two knew swimming. The three others(who are also dead) thought they would just stand where they could see the rocks under water while Nitin, Karthik and me did not venture into the water as we were scared," Harinandan told Deccan Chronicle.
The entry in the pit at Bettahalasur is prohibited, yet people enter the area.
"This is the third time people are dying here. Seven people have died here including the five now. The first time, it was one, the second time, it was two and now five students," a member of Bettahalasuru Gram Panchayat Narayana Gowda said.
"The Bettahalasur pit is a prohibited area, as water, accumulated over time due to quarrying activity, runs deep up to 80 feet and dangerous for swimming. As the quarry is abandoned, no check on people visiting the pit," Vikas added.