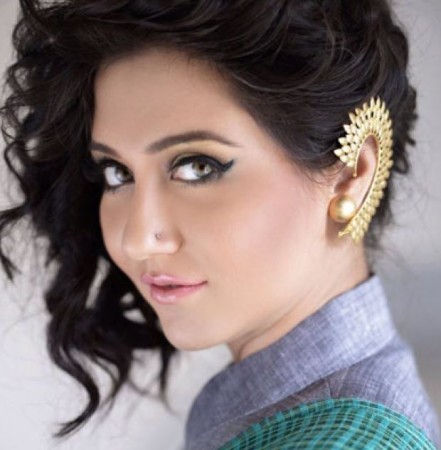 In a shocking incident, Swastika Mukherjee, the leading actress of Sushant Singh Rajput starrer "Detective Byomkesh Bakshy" has landed herself in controversy.
The Bengali actress has been accused of shop lifting during her visit to Singapore to attend the Bengali Film Festival –Darpan.
Mukherjee was reportedly captured on the CCTV footage of a jewellery shop as she tucked in a pair of gold earrings worth $250 (₹15,000) into her handbag, for which she didn't pay. In Singapore, shoplifting items less than $45 carries a minimum of three month jail term.
The theft came to light when the jewellery showroom owner informed one of the festival organisers Arindom Sil, who had invited the actress as a delegate. The owner claimed that the pair of earrings that Mukherjee was admiring was last seen with her. Until now, the incident has not been reported to the police by the store authorities.
"Our CCTV cameras have caught her lifting the piece of jewellery and then putting it in her handbag. She hasn't paid for it. We have already appealed to her to pay for the item as it costs $250. We are waiting for a response from her. We don't want to make a hue and cry about it. We just want her to return our jewellery to us if she doesn't wish to buy it," Bollywood Hungama quoted Apsara Oswal, the owner of the jewellery store as saying.
The shameful incident has caused major outrage among the delegates present in Singapore as well as the entire Tollywood industry.
On the other hand, Mukherjee claimed that the pair of earrings may have accidently slipped into her bag. "I don't know how it got into my bag. Perhaps it was by accident. But I have bought other jewellery from the store and I have got receipts for it," said the actress.
This is not the first time the actress has been involved in a controversy. A few months back, Mukherjee made headlines when she attempted suicide following an apparent tiff with boyfriend and filmmaker Suman Mukhopadhyay.
The actress was previously also involved in a domestic violence case that she filed against her husband, only to withdraw the case later. They later got divorced.