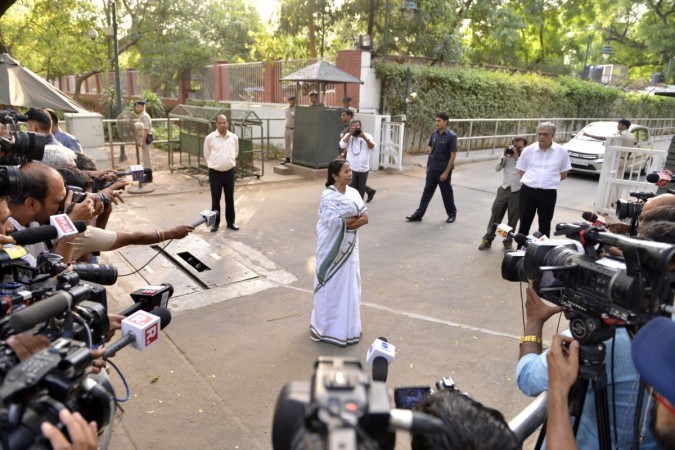 The West Bengal government has roped in some of the A-list Tollywood stars to boost the poultry industry which has witnessed a massive dip in revenue since the rotten meat controversy landed, reported local English daily.
A 50-second film featuring leading actress of Tollywood is crafted to sensitize the buyers about the right quality of meat. In the film, the Nusrat Jahan asked the buyers to rely on their eyes and nose before buying the raw meat and if it's a packaged meat then one must ensure that it is properly certified by the FSSAI (Food Safety and Standards Authority of India). The department of information and cultural affairs produced the film. Both the Tollywood stars in film asked denizens to stay away from rumours.
The lead actor of the film told the daily, " Hopefully, the message gets across. I have even told my family members to go out and buy meat, keeping in mind the warnings.... It is a small effort on my part to be a part of a social cause that the chief minister asked me to support."
After the entire carcass meat fiasco came to light, the government of West Bengal rolled out a high-level inquiry and handed over the case to CID. The probe results tabled by the agency did not show that the meat supplied to the hotels and restaurants are carcass meat and they are fetched from garbage dumps. This specific video is made with an aim to bring back the buyers into the sulking poultry industry and also to create awareness amongst the people. As per new reports the Chief Minister of West Bengal, Mamata Banerjee has framed a special committee to gauge and monitor the impact of the scare that was generated due to this entire carcass meat controversy.
"The CID has till date not found anything to establish that the seized portions of meat were either decomposed or had been treated with chemicals. The results of the tests conducted at the State Forensic Science Laboratory in Belgachia and the Institute of Serology are still awaited," an officer involved in the probe told the daily.
"The industry has taken a hit of around Rs 400 crore in the last two-and-a-half months alone," said Madan Mohan Maity, the secretary of the West Bengal Poultry Federation. "There had been low phases in the past, but nothing like this. We are grateful to the government for taking the initiative to shore up the business, Maity told the local newspaper.