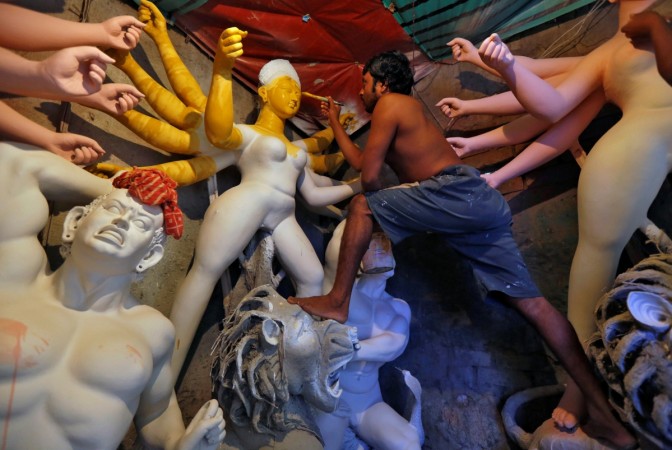 Around 300 families residing in Birbhum district's Kanglapahari village in Bengal were banned from celebrating Durga Puja for the fourth consecutive year because a few Muslim families raised objections.
"This is happening for fourth time in a row. The district administration fear that the 25 Muslim families residing in the village might get angered and bring the situation to a boil, hence they are denying us the permission to hold the Durga Puja," a villager was quoted by the DNA as saying.
The organisers submitted their plea to celebrate Durga Puja this year to the office of the district magistrate, police superintendent, sub-divisional officer (SDO) and sub-divisional police officer (SDPO) of Rampurhat and block development officer (BDO) of Nalhati-I on September 1. However, they haven't received any response yet.
"On Friday too, we went to the SP and DM's office to submit our second appeal. But there was no positive development... District officials are not responding as they don't want to antagonise the Muslims," Chandan Sau of Kanglapahari Durga Mandir Committee told India Today. He added that women and children travel three to eight kilometres to nearby villages to celebrate Durga Puja since the community hasn't been able to celebrate it for three years.
"I don't know about the matter. I have not received anything as of now. Once I get it, I will definitely consider the matter," Birbhum SP N Sudheer Kumar said.
"The village has a history of several communal tensions. The only reason why the permission is being denied to hold the Durga Puja is to maintain law and order and prevent any incidents of communal flair up," a senior police official told the DNA.
However, the villagers moved the High Court demanding the right to celebrate the festival.