Marvel's Doctor Strange is gearing up for the second part. Those who have read the Marvel Comics knows this for a fact that death in Marvel's world is never permanent. If recent reports are to be believed then Benedict Cumberbatch will return for Doctor Strange 2 and he will reportedly earn a large amount in the upcoming superhero film.
According to a report by Mirror, Cumberbatch will reportedly receive a $9.5 million salary to star in Doctor Strange 2, which is almost $6 million more than what he earned in the first part. There are speculations that after Avengers: Infinity War's success, Marvel has realized that after Captain America and Iron Man, Black Panther, Captain Marvel, and Doctor Strange will represent the face of MCU in future films.
Mirror further reported that Doctor Stranger 2 is likely to go on floor in 2019. There were previous speculations that after James Gunn's firing, Doctor Strange could be taking over the production of Guardians of the Galaxy Vol. 3. The release date of the upcoming Doctor Strange is still not revealed by the studio, but fans will get to see Benedict Cumberbatch wearing his iconic red cape in the upcoming Avengers 4.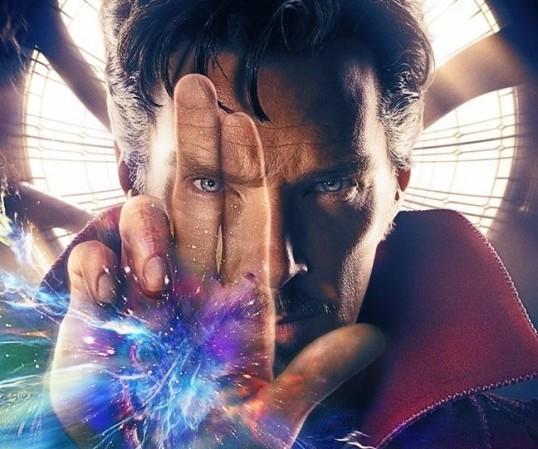 Doctor Strange's importance in Avengers 4:
In Avengers: Infinity War, Doctor Strange performed a key role. The Marvel Cinematic Universe's sorcerer possessed the Time Stone which Thanos desperately wanted. In one of the scenes, Dr. Strange journeyed through 14 million different timelines to foresee the possibility of defeating Thanos.
After Avengers: Infinity War released and broke all the box-office records, fans started to speculate the future of Avengers in the future Marvel movies. There are several who are also keen to know how the Earth's Mightiest Heroes will finally defeat Thanos for good. According to the latest fan theory, Dr. Strange will be the one who will reunite Tony Stark aka Iron Man and Steve Rogers aka Captain America in the upcoming Avengers movie.
As earlier reported, Avengers 4 will show time travel. According to this theory, as shown in the below video, in order to defeat Thanos, Dr. Strange will probably send a message back through time, most probably through the Quantum Realm - to the present day Marvel Universe where all the Avengers will be reunited and will ultimately put an end to Thanos. By achieving that, they will also be averting the catastrophe.
Avengers 4 is slated to release in May 2019.