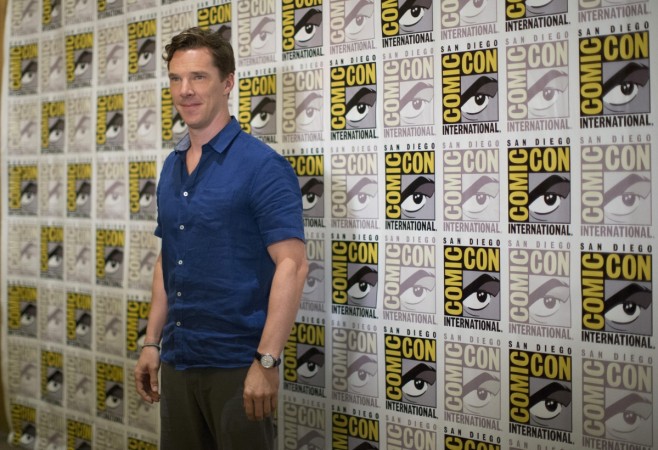 Rumour has it that "Sherlock" actor Benedict Cumberbatch is being eyed to essay a villainous character in the upcoming "Batman V Superman: Dawn of Justice."
The sequel to "Man of Steel" already features a number of big names in Hollywood such as Ben Affleck, Henry Cavill and Jesse Eisenberg among others, and Cumberbatch would indeed be a interesting addition to the cast.
But the actor refused to give a clear cut answer when questioned about the possibility of him appearing in the movie. All Cumberbatch would say on the red carpet of the GQ Men of the Year awards was, "That's a fun one, I've not heard that one until tonight," reported BBC.
Cumberbatch's name has also been linked with the role of Martian Manhunter in "The Justice League," and addressing the news, the British actor said that he was "going to let that rumour run."
"Sherlock" has been instrumental in putting Cumberbatch under the limelight, and since then the 38-year-old who won Actor of the Year at GQ Men of the Year Awards has become one of the most sought-after actors in Hollywood.
Reportedly, he is even more popular than music couple Jay Z and Beyonce, and when asked about it, Cumberbatch said that he was a bit embarrassed by it. BBC reported that tickets for an upcoming theatre production of Hamlet, in which he's due to appear, sold out faster than the Jay Z and Beyonce's "On The Run" tour.
"Well, I'm a bit embarrassed about that," Cumberbatch said, adding, "But at the same time, the fact that Hamlet has sold as fast as the king and queen of popular music for their tour is just so thrilling."
"It's wonderful. It means people want to come and see it. I mean, it would be far more pressure if we were going, 'Christ, how are we going to sell this on top of having to actually come up with the goods?'.
"I'm really excited about it and we're going to give it a great, great, great version."