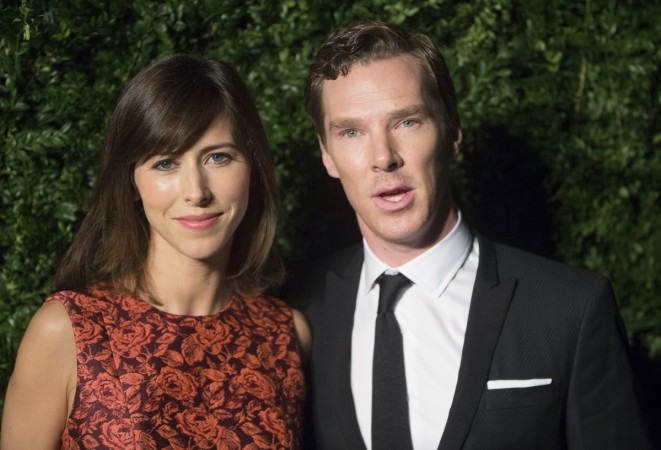 "Sherlock" star Benedict Cumberbatch and theatre director fiancée Sophie Hunter are reportedly expecting their first child together.
According to an exclusive report published by Showbiz Spy 1 December, Hunter is pregnant with the couple's first child.
A source said that the couple would not confirm the news until Hunter is at least three months pregnant. "They will deny the pregnancy until they want to announce it. They're very private," the insider said.
The report further reveals that the theatre artist is two months gone now and wants to keep the news a "secret". The source is very close to the couple and has requested to not reveal his/her name because he/she is not authorized to speak on the couple's behalf.
It has also been learnt that Cumberbatch and Hunter are very traditional and want to get married before the baby is born.
"Benedict is delighted. She is only two months along, so they're keen to keep it a secret until they're past the three months stage...They're very private. They plan to get married before the baby is born.. They're very traditional and don't want their baby to be born out of wedlock."
Recently, "The Imitation Game" actor told Variety in an interview that fame can also be suffocating at times. "The perverse thing is that fame kind of drowns the air you need to create the thing that made you famous in the first place. You need your space; you need to be able to work at a ­certain pace -- or just be an artist, really -- rather than being famous," Cumberbatch said.
He has been wanting to settle down and start a family for a long time, and needless to say it is apparent that the time has come.
"Ben has long dreamed about his settling down and starting a family. All his dreams are finally coming true. We couldn't be happier for him," the source said, International Business Times reports.
Cumberbatch and Hunter met in 2009 on the set of "Burlesque Fairytales". But, the two began dating only early 2014. The British couple broke the news of their engagement in a very traditional way as well. Earlier last month, Cumberbatch's parents made an announcement in the "Forthcoming Marriages" section of The Times newspaper. It read: "Mr BT. Cumberbatch and Miss S.I. Hunter: The engagement is announced between Benedict, son of Wanda and Timothy Cumberbatch of London, and Sophie, daughter of Katharine Hunter of Edinburgh and Charles Hunter of London."
A while ago, the "August: Osage Country" actor said that he will have "a very private wedding".