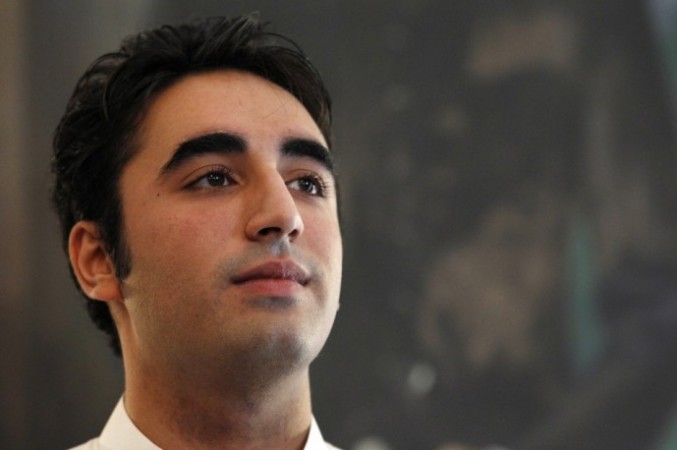 Pakistan Peoples Party (PPP) chief Bilawal Bhutto Zardari is likely to contest for a national assembly seat from Bhutto family's hometown Larkana in Sindh province of Pakistan.
The 25-year-old PPP leader declared a jihad (holy war) against 'hijackers of the faith' during a rally on Friday in Karachi, reported Dawn.
While addressing his supporters on the sixth anniversary of the 18 October 2007 bomb blasts, which killed 176 people during a rally led by his mother Benazir Bhutto, Bilawal vowed to fight for the people.
The PPP chairman recalled the incident saying, "Taliban had used a child in the suicide attack on the rally" and that his party had 'sacrificed' a lot for the country, including his childhood and his mother.
During another public rally in Naudero, a town in Larkana district, Bilawal's father and former Pakistan president Asif Ali Zardari emphasized how the young leader was trying to make connections within the political fraternity.
"Discussions have been held on letting Bilawal who has turned 25 contest the by-elections from NA-204 to get him elected as a member of the national assembly and allow him to make his first entry into politics," a senior PPP leader told PTI.
The former president yesterday addressed a public rally as part of Eid celebrations, in which the highlight was Bilawal mixing freely with the people.
Zardari also held a high-level meeting of his party on Saturday.
"But in the meeting held in Naudero which was also participated by Zardari's sister and other senior members including chief minister, Syed Qaim Ali Shah, the feeling was (that) the time was right for Bilawal to make his entry into active politics," he said.
Zardari also unexpectedly extended a hand towards Prime Minister Nawaz Sharif saying, "If Nawaz Sharif took positive steps, Pakistan People's Party will extend complete backing to them in the Senate."