Ben Simmons and Kendall Jenner are on talking terms after a break of two months. Are the two planning to rekindle their romance?
Kendall, 23, is not a person who wants to be tied down to just one man. Although she did date Ben for three months and that one of her longest relationships so far. After their relationship ended, Kendall is seen spending a lot of time with Anwar Hadid, 19.
Even though Kendall seemingly moved on from Ben, he, however, misses Kendall a lot. "Ben never stopped thinking about Kendall, he couldn't get her out of his head no matter how hard he tried," a source close to Ben told HollywoodLife.
"Ben was really angry and hurt when he saw the photos of Kendall and Anwar, and at first he didn't even want to talk to her. But he's really missed her, so he called her and asked her if she wanted to come to the game."
Ben was beyond thrilled when Kendall agreed to join him for the game. "Ben was super psyched when she said yes, and it was like they'd never been apart. They had an amazing night together. Ben is crazy about Kendall, but she doesn't want to settle down with just one guy right now, and she's made that clear. So he really doesn't know where he stands with her," the source said.
Kendall and Ben were never exclusively dating each other. Although Ben and Kendall were dating, the Keeping Up With The Kardashian star got close to Anwar during the CFDA Awards after party. Though it looked like the models were just flirting with each other, the duo continued to hook-up in the recent New York Fashion Week, Paris Fashion Week and a few other events. Soon after, Kendall and Ben split in early September.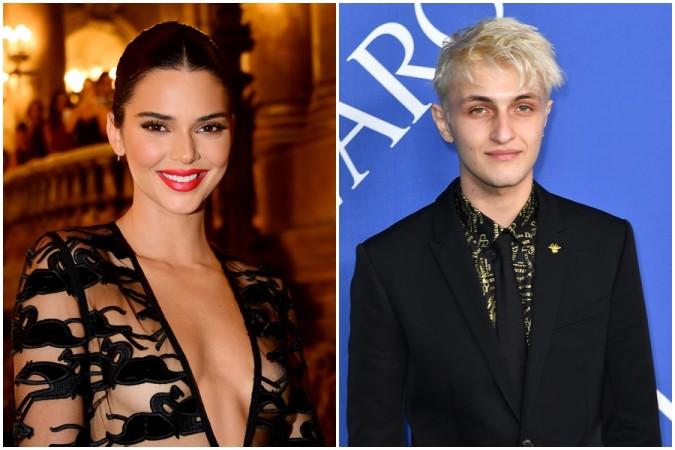 "Kendall has told Ben she would love to see him again, but she's also told him that she doesn't want to date him exclusively, which is kind of messing with his head because he's really into her. Ben doesn't know what to do, he really wants to carry on seeing Kendall. But he doesn't know if he can deal with her seeing other people at the same time. It's a pretty difficult situation for him," the insider concluded.