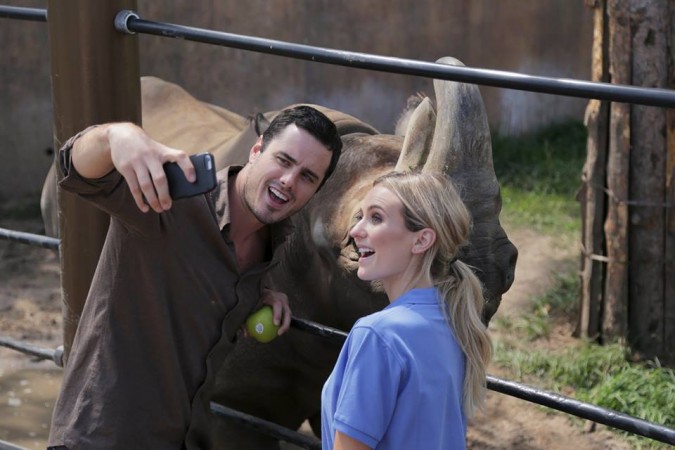 A new episode of Ben and Lauren: Happily Ever After, which will be aired on Tuesday, will show Ben Higgins and Lauren Bushnell, the couple who found love on ABC's dating reality show The Bachelor, deciding to go house hunting.
However, it looks like planning a wedding, that too a televised one, is taking its toll on Bushnell and Higgins, as the synopsis hints at a stress in their relationship. Also, Tuesday's episode will see them realising the need to make financial changes to achieve their dreams.
The episode is titled A House Divided, and according to the synopsis, the episode will also see Ben learning "about owning a restaurant"; and Lauren pursues a career as a zookeeper.
The following episode will see the duo heading to pre-wedding counselling to iron out the issues in their relationship. "Before we walk down the aisle, we really want to make sure that we have a third party that can help us work through some of our issues and how to be better in communication," they told HollywoodLife in an earlier interview. "It has really been great for us and I am sure we will continue to do it even after we are married!"
Higgins and Bushnell also added that their decision to seek professional help had nothing to do with the need to provide a good storyline for their reality show.
"In terms of going to counselling I think that has nothing to do with the show," the couple said at the time. "It is more so for us to set a really strong foundation before we start planning a date for the wedding."
Ben and Lauren: Happily Ever After is aired on Tuesdays on Freeform. The episode can be watched online on freeform.go.com.