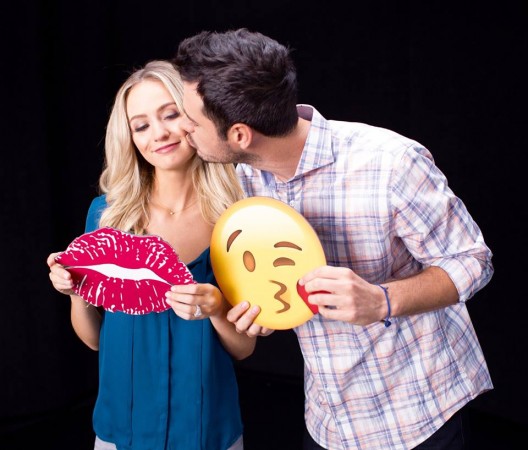 Ben Higgins and Lauren Bushnell have joined the list of Bachelor alums who have blamed the show's editing for portraying them in bad light.
Higgins and Bushnell, whose reality show Ben and Lauren: Happily Ever After currently airs on Freeform, recently told Us Weekly that they aren't always bickering as shown on the reality show.
"Yeah, [the show's edit is] not always fair, and we'll watch it and be like, 'It's not like that!'" Higgins said. Bushnell revealed she wasn't too happy with the way her insecurities were portrayed.
"You know, the first episode was tough because I think people were like, 'Oh, gosh, Lauren, you were so confident on The Bachelor, and now you come off as insecure,'" the flight attendant admitted. "I am a human being at the end of the day. I'm no different! I have struggles. I have insecurities. Ben and I have struggles."
Higgins and his fiancée aren't the only ones disappointed with the editing. Bachelor in Paradise star Josh Murray's mom called out producers of the dating reality show after they made it seem that he stole a girl right from another man's nose.
"Josh asked all the girls if they were involved with anyone before he made his decision so he wouldn't step on any toes," revealed Murray's mother in a lengthy Facebook post. "When Amanda's date was over with Nick, she had a conversation with the twins that is was not good and disappointing. Her comment about being the best first date was after her date with Josh but edited after her date with Nick," she added.