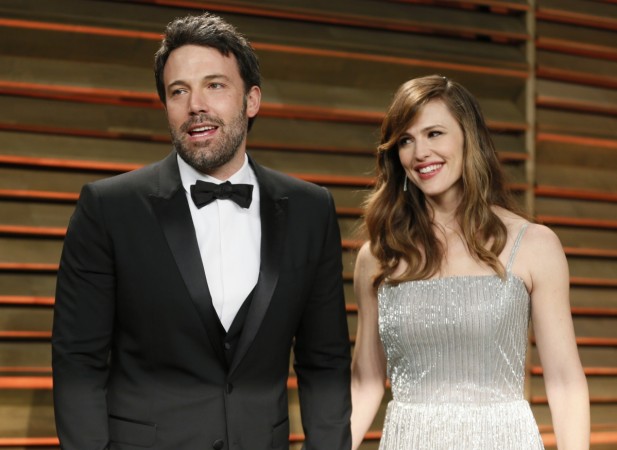 Ben Affleck reportedly put his wedding ring back on, amid rumours that his cheating was what led to split with wife Jennifer Garner.
According to The Daily Mail, the "Batman V Superman: Dawn of Justice" star was seen wearing his wedding ring on his left hand, while he was visiting the Center for Civil and Human Rights. Last week, many celebrity news sites had said that Garner was tired of Affleck's "inability to take control of his vices, mainly women, alcohol and at times, gambling."
In fact, People had reported that the divorce was long coming, and that if anything is surprising regarding their split, it is how long it took to happen. A long-time friend reportedly revealed that Affleck recently told Garner, how he has not been committed to the actress: ""She loved Ben... But there comes a time when you have to say enough is enough and take care of yourself."
Meanwhile, another source suggested that the split was mutual and that Affleck was unable to reach Garner's high expectations of him, and finally decided to give up trying altogether.
Regardless of the split, Affleck has been living close to his former wife and three kids, Violet, 9, Seraphina, 6, and Sam, 3.
Affleck will be at the San Diego Comic Con 2015, promoting his upcoming film "Batman V Superman: Dawn of Justice", which will mark his first public appearance since the split, which was announced on 30 June.
"After much thought and careful consideration, we have made the difficult decision to divorce. We go forward with love and friendship for one another and a commitment to co-parenting our children whose privacy we ask to be respected during this difficult time.This will be our only comment on this private, family matter. Thank you for understanding," read the announcement.
What does the ring on Affleck's finger now mean? Is "Bennifer" back on? Fans can only hope.