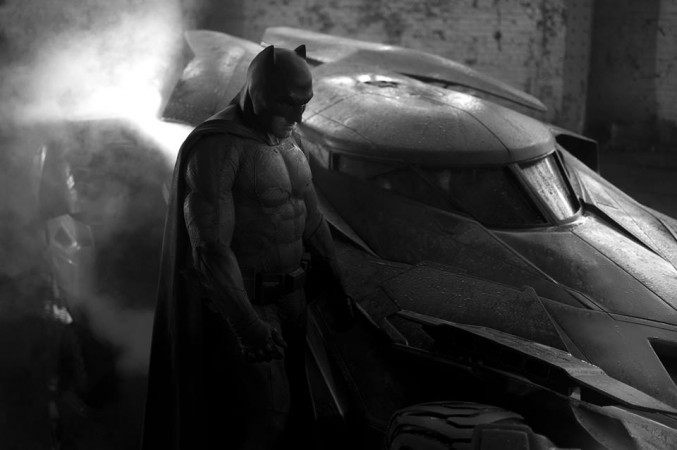 It looks like the Batman project is jinxed as the movie refuses to take off. The DC and Warner Bros project looked like it was ready for the filming on the scheduled date, but the film production has halted again.
It has now been revealed by Variety reporter, Justin Kroll on twitter, that the director of the Batman solo movie, Matt Reeves, is occupied with the production of APES and has no time for any other project until end of June this year.
Also Read: Justice League: Batman's upgraded Batmobile will make you go wow! Here's the first look at the beast [PHOTOS]
He also added that the production will unlikely begin this year and fans will have to wait until 2018 for the production to begin. The filming was scheduled to begin in spring 2017 and it was expected to release in 2018. But now that the movie is reported to be pushed to next year, the release date might be postponed as well.
Hearing Matt Reeves contracted to work on APES till at least end of June, so production on BATMAN likely not starting till 2018

— Justin Kroll (@krolljvar) March 14, 2017
Given that the director is occupied, postpone your plans of watching Batman plans by a year or two. And Batman actor Ben Affleck has time in hand to recoup through alcohol treatment that he recently spoke about.
The caped superhero made an unexpected announcement on social media platform. The actor revealed that he had been struggling with alcohol addiction and was in rehab to complete his treatment against the obsession. The actor took professional help as "he didn't want to cycle through anything he had dealt with in the past," a source was quoted by E! News.
Affleck wrote: "I have completed treatment for alcohol addiction; something I've dealt with in the past and will continue to confront. I want to live life to the fullest and be the best father I can be. I want my kids to know there is no shame in getting help when you need it, and to be a source of strength for anyone out there who needs help but is afraid to take the first step.
I'm lucky to have the love of my family and friends, including my co-parent, Jen, who has supported me and cared for our kids as I've done the work I set out to do. This was the first of many steps being taken towards a positive recovery."
Could this be why he opted out of director's seat for the Batman movie? Entertainment Weekly claims a source told them, "Affleck's alcohol addiction treatment didn't affect his involvement in The Batman, and he's still working on the script for the planned sequel with DC's chief creative officer Geoff Johns."
While the truth behind his decision to step down and the reason behind the rise in the addiction is still kept under covers, fans are clearly disappointed that they have to wait longer to see their favourite DC character come back to screen. Fans have to compromise with Justice League as of now as Affleck's Batman will don his cape in the movie this year. The film hits theatres on November 17.