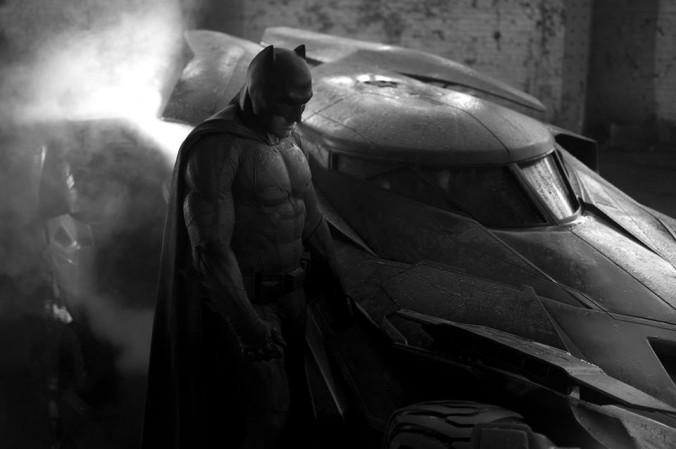 Justice League is due this year but Batman's solo movie has kept Warner Bros and DC's office busy. With the news of Ben Affleck walking away from the directorial role of the movie, rumours were rife that the actor wants to distance himself from the superhero series and was in talks to leave the camp. However, Hollywood Life claims that there is no truth about these rumours and Affleck is very much interested in bringing out the solo Batman movie.
Also read: Watch a shirtless Jason Momoa prepare for a fight sequence in Aquaman [VIDEO]
The website quoted a source claiming that there is no truth behind the news about Affleck's departure. "I think he's excited and ready to roll," the source close to the Batman production said to Hollywood Life. But there is no solid confirmation from the actor or production house yet on the departure story.
The statement comes after Collider's John Campea claimed on his Movie Talk vlog that multiple sources have indeed confirmed that Affleck doesn't want to be Batman anymore. "Over the past four days, I've talked to three separate people, who are connected in some way, to what is going on over at Warner Bros. They're telling me that, Ben Affleck, make no mistake, he does want out. He doesn't want to be Batman anymore," the host claimed.
It was earlier announced that Chris Terrio is rewriting the solo Batman movie script and that the production house is in talks with numerous directors to direct the movie, (Matt Reeves is a strong favourite).
Affleck took charge of the Dark Knight role in Batman Vs Superman: Dawn of Justice League. He was then seen reprising his role in a cameo in Suicide Squad. The actor will be seen donning Batman's role in Justice League. His look for the movie has already been revealed in a comic con trailer released earlier. There are also talks about the second part of Justice League where he might reprise the role again. The trailer is expected to be out soon.
Affleck is the fifth actor to play batman. Michael Keaton, Val Kilmer, George Clooney, and Christian Bale have earlier played the role.