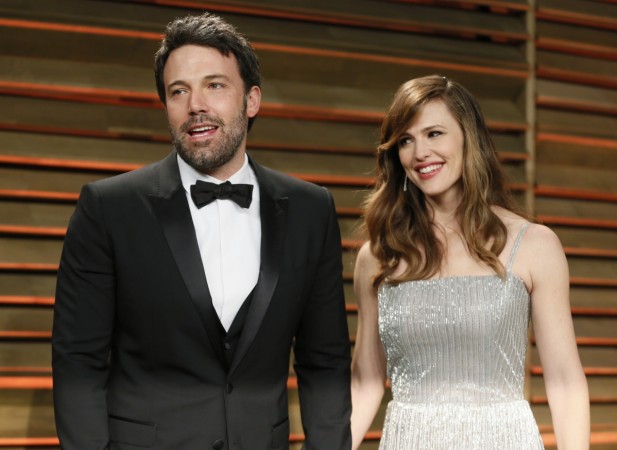 Ben Affleck and Jennifer Garner shocked fans on Tuesday when they released a joint statement detailing their intention to call it quits on their marriage.
Although the couple did not reveal why they were going their separate ways, reports note that things haven't been working out between the couple for a while now. According to TMZ, Affleck and Garner have been separated for about 10 months now, and the couple is said to have attended therapy sessions to work on their marriage.
"They went to marriage counseling and tried to make change in their lives to heal their marriage but it wasn't enough," an insider explained to HollywoodLife. "It just didn't seem like Ben could do enough — and truthfully, maybe he didn't want to. Jen felt his heart wasn't in it."
One of the reasons for their split, as per reports, is Affleck's gambling ways. It has been escalating in recent times, and Affleck's gambling reached such a level that Garner could not tolerate it anymore, reports said.
TMZ also noted that his alleged partying and womanising had nothing to do with their split.
The couple announced their decision to divorce, saying: "After much thought and careful consideration, we have made the difficult decision to divorce. We go forward with love and friendship for one another and a commitment to co-parenting our children, whose privacy we ask to be respected during this difficult time."
Although rumours of a trouble in paradise have been doing the rounds for months, Affleck and Garner chose to stay quiet about the problems in their marriage, and they even put a united front by appearing together in public.
Analysing the couple's photographs, OK!Magazine claimed that Affleck and Garner were putting on a united front to fool paparazzi. "He is always glowering, and she tries to smile, putting a brave face on everything," a source told OK! magazine.
Tension in their marriage was also evident during a 10 June shopping trip when Affleck spent most of his time conversing with his assistant, claimed OK!
"It was a bizarre situation," an eyewitness told OK!. "Ben looked really upset, like he didn't want to be there, and he was paying more attention to the leggy blonde than to his wife."
"He spoke mostly to her and barely made eye contact with Jen," the witness said.