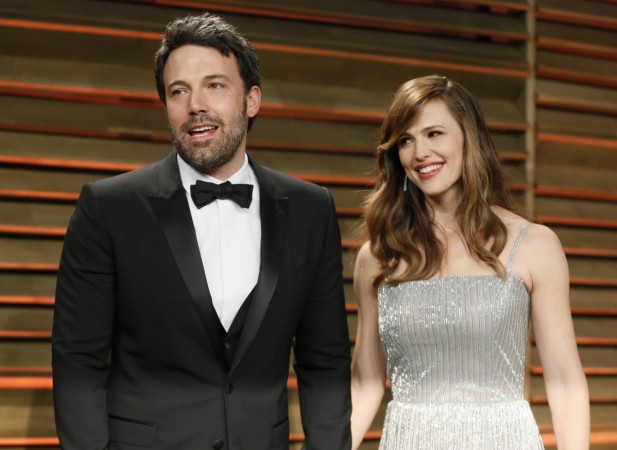 Ben Affleck and Jennifer Garner have seriously got everyone thinking about the duo. While you want to believe that the two stars have parted ways after calling for a divorce last year, then surface their photos, showing them happily vacationing and spending romantic holidays together, which gets you thinking about their relationship status. Is it possible that the "Batman v Superman: Dawn of Justice" actor and Jen have got back together?
Recently, People reported that Affleck and Garner, who actually split ways after the actor's alleged affair with nanny Christine Ouzounian, took their kids and went to Montana to spend the most romantic weekend of the year together. According to the report, the couple was spotted along with their three children boarding a private plane on Valentine's weekend to go to Montana, where they own a condo.
Apparently, this is the same place where the family spent Christmas together last year. Also, a new report claims that Affleck and Garner are currently vacationing with Tom Brady and Gisele Bundchen at Yellowstone Club in Big Sky, Mont.
"They had some serious après-ski and shut the bar down. They started drinking Bloody Marys, then beer and bourbons. They kept the bar open late for them. They all ate nachos," a source told Page Six.
In fact, it has also been reported that the "Daredevil" co-stars are still living on the same property, with Affleck staying in the guesthouse. "Ben is living in the family house, but in a separate section. He has a room to himself, but it's in an area that Jen goes to on a daily basis. It has forced them to have to day-to-day interactions and spend a lot more time together than a typical separated couple. It's working well for the kids to have both of them there in close quarters, so they have made sacrifices and agreed to do it for now," sources told E!
Now obviously, all these recent getaways and public appearances have sparked speculations about the possibility of a reconciliation between the couple. But, sources have said that the two actors are acting all normal just for the sake of kids and are working hard to make their pending divorce go as smooth as possible for their children.
"They are not back together — they have just found a new normal where they get along and work together for the sake of the kids," another source told Page Six.
Well, it looks like Affleck and Garner are indeed making a lot of efforts for their children.