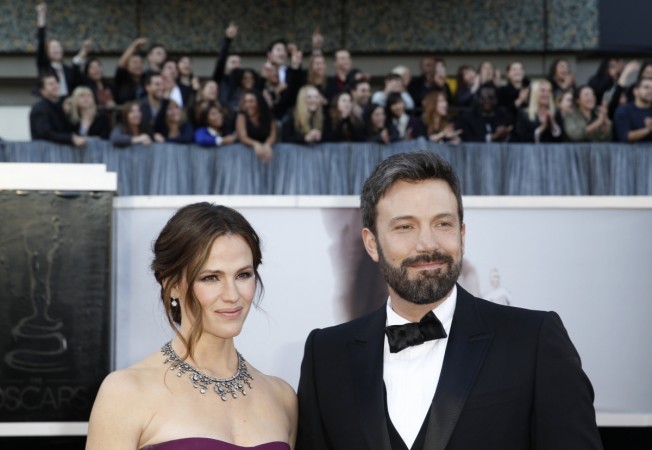 Ben Affleck and Jennifer Garner have got everyone confused about the status of their relationship and divorce. With new reports claiming new things every day, it has got fans wondering if the two actors are sure about their decision.
If the latest buzz is anything to go by, it seems like the "Batman V Superman: Dawn of Justice" actor and the actress could be making efforts to save their marriage and reconsider the divorce decision.
After nanny Christine Ouzounian's drama, fourth pregnancy rumours, getting back together stories, reconsidering divorce reports and a slew of photos showing Affleck and Garner enjoying vacations at different locations with their kids, new reports now suggest that the "Daredevil" co-stars are still living under the same roof.
"They're desperately trying to get pregnant. Jen has always wanted four children, and since things are back on track, they both feel another child will cement their marriage and make a fresh start for them both," a source told Inquisitr.
According to this report, the couple made up their minds about the fourth baby after they spent Valentine's Day together. But Hollywood Life, on the other hand, has reported that Affleck and Garner are not sleeping "with each other," but are apparently sleeping "next to each other."
It has been widely reported that Affleck and Garner are being as amicable as possible during this divorce and have remained friendly for the kids. And now, the two actors have apparently started living in the same house, making everyone wonder if they are rekindling their relationship and making an attempt to save their crumbling marriage.
"Ben stays in the room next to Jen's. This is their new normal. They've figured out how to be friends," a source said.
The report further said that the source didn't clarify as to why Affleck still sleeps in the same house, but it does indicate that the estranged couple could be getting back together.
Now, fans will have to wait for an official announcement from the couple to confirm if Affleck and Garner are getting divorced or getting back together.