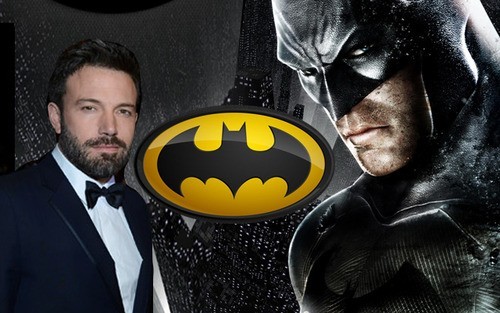 Warner Bros' highly-anticipated "Man of Steel" sequel will have Ben Affleck taking on the role of dark-hooded crusader Batman.
"Ending weeks of speculation, Ben Affleck has been set to star as Batman, a.k.a. Bruce Wayne. Affleck and filmmaker Zack Snyder will create an entirely new incarnation of the character in Snyder's as-yet-untitled project-bringing Batman and Superman together for the first time on the big screen and continuing the director's vision of their universe, which he established in "Man of Steel, " a statement from the WB studio confirmed.
Justifying the choice, Greg Silverman, Warner Bros' president of creative development and worldwide production said, "We knew we needed an extraordinary actor to take on one of DC Comics' most enduringly popular superheroes, and Ben Affleck certainly fits that bill, and then some. His outstanding career is a testament to his talent, and we know he and Zack will bring new dimension to the duality of this character."
"Ben provides an interesting counterbalance to Henry's Superman. He has the acting chops to create a layered portrayal of a man who is older and wiser than Clark Kent and bears the scars of a seasoned crime fighter, but retain the charm that the world sees in billionaire Bruce Wayne. I can't wait to work with him," said Zack Snyder, director of the successful super-hero franchise.
Znyder had earlier revealed in Comic-Con that the sequel would have Batman as a nemesis to Superman.
Ben Affleck will don the role of Bruce Wayne and his alter-ego Batman after Chris Bale, the last man to play the superhero, called it quits.
Sue Kroll, WB's president for worldwide marketing and international distribution said, "We are so thrilled that Ben is continuing Warner Bros.' remarkable legacy with the character of Batman. He is a tremendously gifted actor who will make this role his own in this already much-anticipated pairing of these two beloved heroes."
Earlier, it was reported that the studio had auditioned several established names likes that of Ethan Hawke, Orlando Bloom, Luke Evans, English actor and martial artist Scott Adkins, but eventually settled for Oscar-winning actor Ben Affleck.
"Man of Steel" which is slated for a July 2015 release will have Henry Cavil reprising his role of an alien superhero along with Amy Adams, Michael Fissburne and Diane Lane. The production is expected to begin from early 2014 and will involve high-end animation techniques and fight sequences, given the clash of the top two comic book characters.