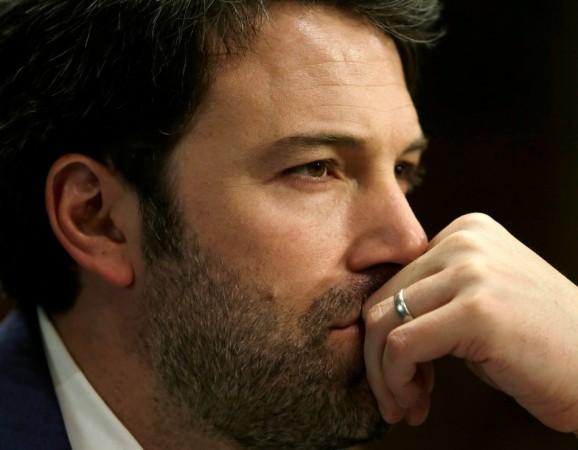 Ben Affleck's ancestry became a nightmare to him, when to his horror he discovered that one of his forefathers was a slave owner. After a WikiLeaks reveal, The "Batman V Superman: Dawn Of Justice" star admitted lobbying PBS to censor his slave-owning past and apologised for the same on Tuesday.
While researching for a PBS documentary series, "Finding Your Roots" — a show where Harvard University's Henry Louis Gates Jr takes celebrities on a journey through their genetic ancestry, the Academy Award-winning actor discovered this ugly truth and pressurised the makers to suppress the fact that one of his ancestors owned slaves. This is apparently a violation of the broadcaster's rule.
And the truth came back haunting when this Oscar Winner's secret was revealed in hacked Sony emails published online by WikiLeaks last week.
In an email from 22 July 2014, published by WikiLeaks, Gates wrote to Sony USA chief Michael Lynton explaining Affleck's request: "One of our guests has asked us to edit out something about one of his ancestors — the fact that he owned slaves. Now, four or five of our guests this season descend from slave owners, including Ken Burns. We've never had anyone ever try to censor or edit what we found. He's a megastar. What do we do?"
The family secret ultimately didn't make it into the 2014 episode of the ancestry-tracing series.
In response to this revelation, Affleck took to Facebook on Tuesday to explain his actions, writing, "I was embarrassed. The very thought left a bad taste in my mouth. I didn't want any television show about my family to include a guy who owned slaves."
The 42-year-old is known for supporting various humanitarian causes and said that the process of delving into your family past makes you quite vulnerable. Nevertheless, the "Gone Girl" actor said he regrets his decision to conceal the fact.
Read Affleck's Full Statement here:
After an exhaustive search of my ancestry for "Finding Your Roots," it was discovered that one of my distant relatives...

Posted by Ben Affleck on Tuesday, 21 April 2015
Also, watch the video below: