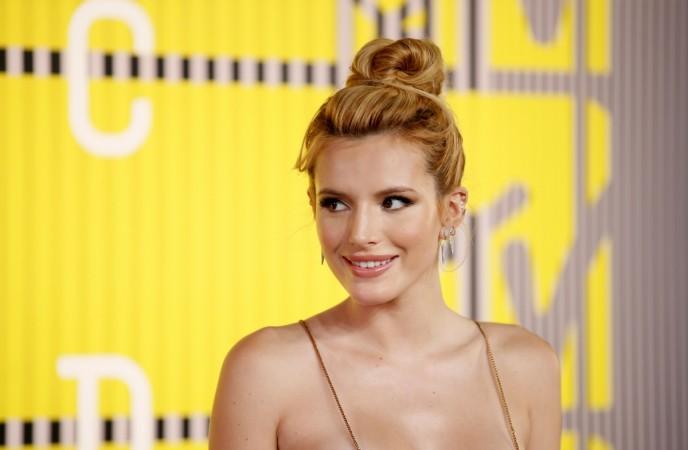 Bella Thorne celebrated World Health Day in style. On Friday, she took to Instagram to post a photograph of herself in a skimpy two-piece bikini that showed off her svelte figure.
"Live right. Eat right. Do you. #worldhealthday #friday," she captioned the image.
Also read: Will Aaron Rodgers reconcile with his family now that he is no longer with Olivia Munn?
This post comes just days after she enraged her social media followers with a tweet about depression. "Came to the conclusion that I struggle with depression:/ you aren't alone," she wrote. This tweet was deleted after a section of her followers accused her of trivialising depression.
One comment read: "U can't jst [sic] come to a conclusion that u suffer frm [sic] depression...
"It's not just a random feeling like being sad or unhappy."
Thorne, who is gearing up for the release of her television show Famous In Love, has been vocal about her tryst with bullying on social media. "People always give me different advice, like, 'Why do you listen to the haters? Why do you reply to them? You're giving them what they want,'" she told Paper in December. "I've had my fair share of bullying, so I'm like, f*** it, I'm not going to let this chain keep going."
Thorne received a lot of hatred on social media after it was alleged that she cheated on her then boyfriend Tyler Posey. Cheating rumours started swirling around after she was spotted getting cosy with singer Charlie Puth.
"People take social media as such a big thing... And they think they know your life and they get their friends to trash you," she told People. "[I] was getting death threats for a hot minute because they thought I had cheated on my ex, which is a total lie."