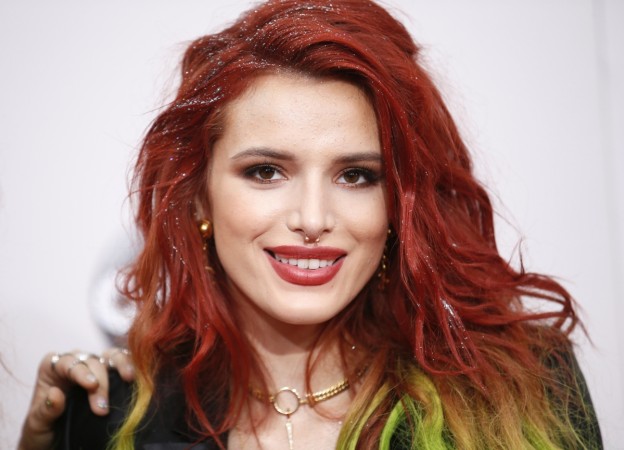 Bella Thorne is known for her notorious attics. Leaving almost nothing to the imagination most of the times with her raunchy outfits, the 19-year-old went took things to the next level when she chose to bare it all for her recent photoshoot.
Posing nude for GQ Mexico magazine, Thorne shared the seductive images of the raunchy photoshoot on her Instagram. While sharing the photos, she announced that they were not photoshopped. She specifically told the magazine not to retouch her flaws because she wanted to let people know she is not perfect.
Also Read: Fifty Shades actress Dakota Johnson leaves nothing to imagination in sizzling photoshoot [PHOTOS]
Captioning the exposed picture, she wrote: "I specifically asked for no retouching on this photo, and lemme tell you I have insecurities, about pretty much everything. That's natural & that's human."
Assuring fans that it is okay to feel insecure, she continued: "Know that it's completely normal to feel insecure and it's accepted. Honestly, I wish everyone talked more about their insecurities so more people in the world could know they aren't alone. That it's ok."
Thorne accepted that most photos are touched up for the magazine because it is not "perfect." Addressing this, she added, "As a public persona you know naturally that everytime you shoot with a magazine there is always small retouching. Cuz yeah if they show my acne scars or a wrinkle in my forehead or my teeth aren't perfectly white, people will look at the photo and say no she's not perfect and usually most people don't want the public trashing and I get it, But f**k it I'm here to tell you that's right I'm not F**KING PERFECT. IM A HUMAN BEING AND IM REAL. [sic]"
Apart from the nude photo, Thorne also shared other semi-dressed pictures online. She shared a seductive image posing in a bathtub with minimal clothes on. The picture is used as the cover for this month's issue.
She also shared a behind-the-scenes video from the shoot wherein she teases the camera – walking away from the lenses, towards the mirror in nothing but underwear, stockings and a garter belt. Her hair covered her modesty as the camera captured her curvy figure.
GQ later shared the picture from the location online. As compared to the photo, Thorne is seen showing off more skin in the video.