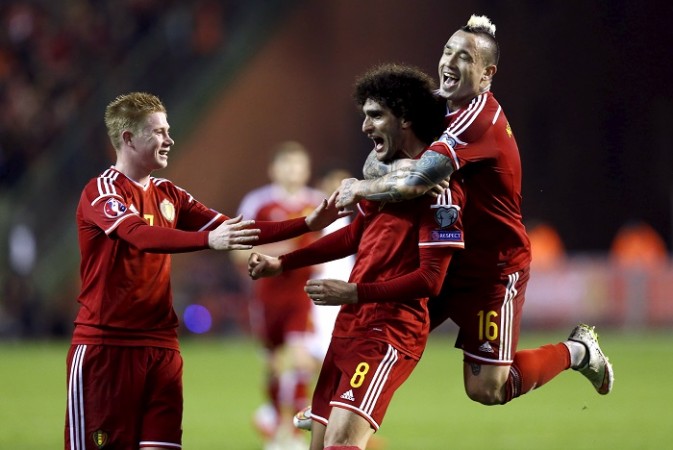 FIFA revealed the world rankings for the month of May and it saw Belgium replacing Argentina to clinch the number 2 spot in the FIFA World Rankings. This is Belgium's highest ever FIFA ranking ever since the launch of the world ranking.
There was another change in the top 10 rankings as France replaced Switzerland securing the number 9 spot. As a result, Switzerland slipped two positions and are currently placed at number 11.
India moved up six positions in the rankings and they currently have 161 points which is a few decimal points behind Central African Republic.
Germany continue to be the world number 1 team. Colombia (4th) and Brazil (5th) are the two other South American countries in the top five.
Meanwhile, Madagascar saw the highest jump as they climbed 37 positions to secure 113th position. Democratic Republic of the Congo (47), Timor-Leste (146) and Bhutan (159) achieved their career best rankings in the month of May.
Here's the list of top 20 teams according to the newly released FIFA World Rankings:
| | | |
| --- | --- | --- |
| RANK | TEAM | POINTS |
| 1 | Germany | 1775 |
| 2 | Belgium | 1509 |
| 3 | Argentina | 1496 |
| 4 | Colombia | 1435 |
| 5 | Brazil | 1392 |
| 6 | Netherlands | 1378 |
| 7 | Portugal | 1229 |
| 8 | Uruguay | 1183 |
| 9 | France | 1164 |
| 10 | Spain | 1147 |
| 11 | Switzerland | 1146 |
| 12 | Romania | 1115 |
| 13 | Italy | 1101 |
| 14 | Costa Rica | 1056 |
| 15 | England | 1051 |
| 16 | Czech Republic | 1036 |
| 17 | Slovakia | 1012 |
| 18 | Croatia | 992 |
| 19 | Chile | 989 |
| 20 | Austria | 946 |