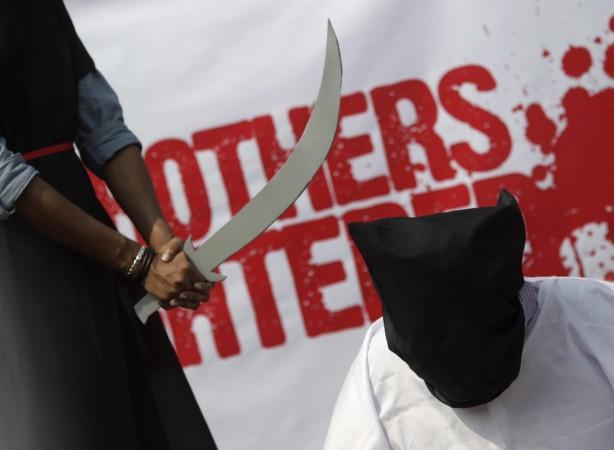 There has reportedly been a surge in beheadings in Saudi Arabia of late, with more than one person executed everyday in the country, for crimes as petty as sorcery.
An Amnesty International report noted that at least 23 people were killed between August 4 and 25 alone. Amnesty even called on the Saudi authorities earlier last week to halt all executions, after four members of the same family were beheaded for "receiving drugs".
"The execution of people accused of petty crimes and on the basis of 'confessions' extracted through torture has become shamefully common in Saudi Arabia. It is absolutely shocking to witness the Kingdom's authorities callous disregard to fundamental human rights," pointed out Said Boumedouha, Deputy Director of Amnesty International's Middle East and North Africa Programme.
"The use of the death penalty in Saudi Arabia is so far removed from any kind of legal parameters that it is almost hard to believe."
The executions by Saudi Arabia have often been in violation of international human rights law and standards. The religious Saudi courts have the power to convict people solely on the basis of "confessions" obtained under torture, other ill-treatment or deception.
Crimes such as adultery, armed robbery, apostasy, drug-related offences, witchcraft and sorcery are also punishable by death. Even the court trials for such cases are held secretly and defendants rarely have access to lawyers.
Disregarding the UN Convention on the Rights of the Child, the country even has a history of beheading young boys. Back in 2013, Saudi Arabia beheaded three under-18 boys, and in 2014 one teenage boy has been executed so far.
According to the Human Rights Watch (HRW), based on investigations and testimonies of relatives, there have been instances where investigators have pressured prisoners to confess the crime by placing them in solitary confinement, reported Al Jazeera.
It is estimated that at least 2,000 people have been executed in Saudi Arabia from 1985 to 2013.