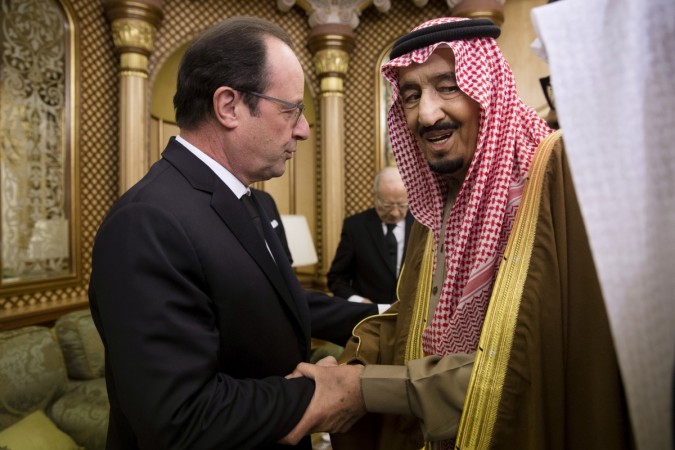 Marking the first execution under the new King of Saudi Arabia, Salman bin Abdulaziz Al Saud, a man accused of raping several young girls was beheaded on Monday. However, the accused had claimed innocence throughout the trial.
He had even received a stay on the execution and was granted a retrial by the late King Abdullah, bringing this particular execution to the limelight.
Mousa bin Saeed Ali al-Zahrani, a teacher, was accused of luring several underage girls and abducting them in a string of attacks in 2011. He threatened the girls and their relatives, and physically assaulted them in his home, reported Middle East Eye. "He raped them, detained them, forced them to drink alcohol, and forced some to watch pornographic material," the interior ministry was quoted as saying.
However, al-Zahrani's relatives claimed that he was given a sham trial and pleaded his innocence. In fact, the family had taken the case to King Abdullah and successfully requested a stay on the execution and a promise to re-open the investigation.
The accused had posted a video in April 2014 declaring his innocence and asking for a review of the verdict. "I plead my innocence and swear to God that neither my religion nor my education, knowledge, age, fatherhood or upbringing allow me to even think of committing such an act, which can only come from ribald and mentally ill people," he had said in the video.
"I strongly deny all that I am accused of. It is all unjust fabrication of the truth. The accusations I am being subjected to are not acceptable in our religion. They are malicious and have been magnified and manipulated," al-Zahrani added.
However, when King Abdullah died on Friday, the family was notified by police insiders that an order had been reissued for an expedited beheading to take place on Monday.
Al-Zahrani's beheading in the Red Sea city of Jeddah brings the number of people executed by Saudi authorities in 2015 to 16.