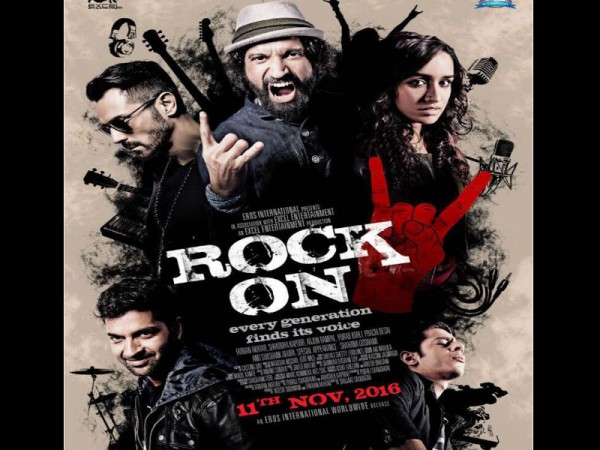 Rock On 2 is slated to be released on November 11. Like the first installment titled Rock On, Rock On 2 is also based on rock music and the passion associated with it.
Rock On 2 has a number of songs that have received positive response from the fans. Farhan Akhtar and Shraddh Kapoor have sung a couple of tracks in their own voice. While Rock On series is one of the few attempts to highlight rock music in Bollywood, there are a number of other Hindi rock songs as well.
There are a number of Bollywood movies that had Hindi rock songs and became much popular also. Here is a compilation of some of the best Bollywood rock songs from different movies:
1) Sadda Haq: This is one very energetic song from the movie Rockstar starring Ranbir Kapoor. In the voice of Mohit Chauhan, Sadda Haq is a much intense track with hard music.
2) Dhunki: Featuring Katrina Kaif, it is another pleasant rock track from the film Mere Brother Ki Dulhan. It is a fun-filled song that will instantly make you want to dance to the tune.
3) Barso Yaaron: This track is from the movie London Dreams which is also based on band music. The song video features Salman Khan, Ajay Devgn, Asin among others.
4) Nadaan Parindey: It is an intense song from Rockstar that shows the different shades of a musician.
5) Bhaag DK Bose: From the movie Delhi Belly, it is a peppy number with some quirky lyrics and fast music.
Although the above mentioned tracks are good in their own way, the following three songs from Rock On have to be included in the list of top Hindi rock songs.
6) Rock On
7) Sinbad The Sailor
8) Pichley Saat Dinon Mein