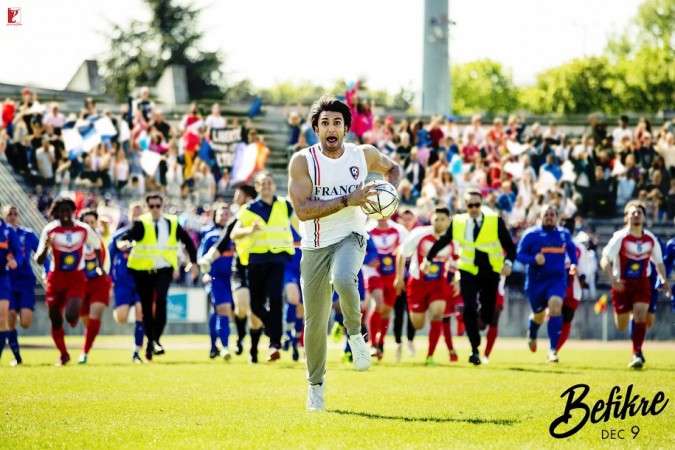 The kissing scenes in Befikre have not only gotten the viewers tired but also its lead star Ranveer Singh. In a recent interview the young star said he was fed up with kissing.
Describing his experience of performing the kissing scenes, Singh said that he and co-star Vaani Kapoor would kiss each other from every direction so that the director, Aditya Chopra, would get the shot from all the angles.
"I need a detox from kissing. I can't tell you how much I've kissed in this movie. Vaani Kapoor and I got into a set schedule after a point. First, she would kiss from one side, then I would kiss from the other, then the upper lip, then the lower lip, then repeat that round...so that Adi could use whatever portions he wanted. We've given him all the possible angles," he added.
Kissing scenes have become common place, which is why it wasn't a surprise when the makers got the lead stars to lock lips frequently in the film. But they did surprise everyone with their strip tease in the Ude Dil Befikre song.
In the video, Singh and Kapoor are seen daring each other. While former walks into a ball wearing a speedo with a playboy logo on it, the leading lady sheds clothes while dancing on a reading table at a library. The scenes may have raised a few eyebrows but Singh said he is extremely comfortable in his skin.
"My wearing the speedo is just the physical aspect of it and it means very little as opposed to what I am actually putting out there. I am naked to another level and it has more to do with my soul. If you wear your soul, you can't be more naked than that," the Hindustan Times quoted the young actor as saying.
Befikre is scheduled to be released on December 9.