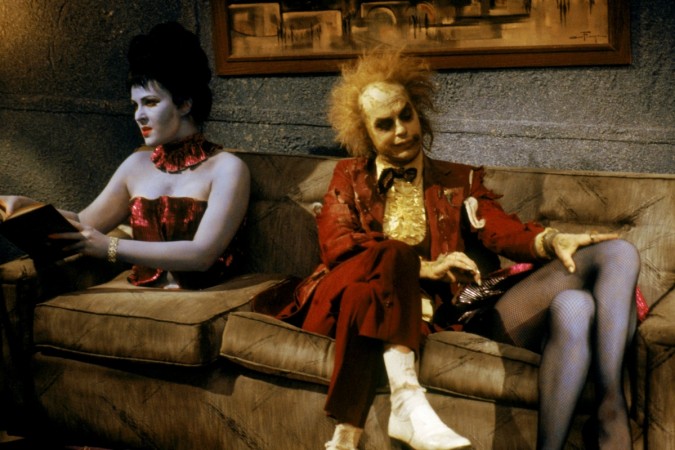 The latest reports say that the rumoured sequel to the 1998 dark comedy "Beetlejuice 2" is still in limbo.
Ok, so that wasn't much of an update but during a recent interview, that's exactly what actress Winona Ryder said when asked to share an update on the rumoured sequel.
"I don't really know what's going on with that," Ryder told Collider. "Obviously, it was an iconic film. The only way it could really ever be done is with Tim [Burton] and Michael [Keaton]. I don't know. There's something that really resonates with all ages, with that film. It's interesting. I think it would be great if it happened, if it was the right circumstances."
Rumours about a sequel to the film have been circulating for over three years now. The film's director, Tim Burton, and lead stars Michael Keaton and Winona Ryder have earlier expressed an interest in resurrecting the franchise.
Here's what Burton had to say about the sequel, in an earlier interview: "The fact of it is I have talked to Michael and I have talked to Winona, I've talked to a few people. But it's one of those films where it has to be right. It's not a kind of a movie that cries out [for a sequel]. It's not the 'Beetlejuice' trilogy. So it's something that if the elements are right — because I do love the character and Michael's amazing as that character, so yeah we'll see. But there's nothing concrete yet." (via Comic Book Resources)