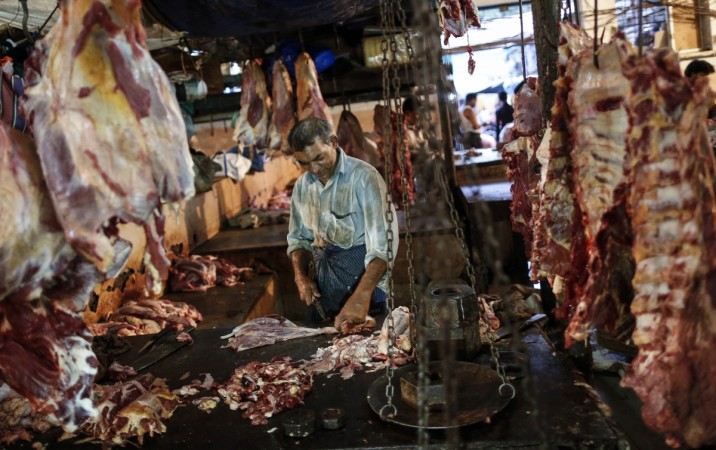 Cow slaughter and beef ban — which are already in place in BJP-ruled states such as Maharashtra and Haryana — are seemingly imminent in Uttar Pradesh and Uttarakhand, two states where the BJP has only recently come to power in a thumping manner. Indications of this started coming out on Monday itself, when two slaughterhouses were closed in UP's Allahabad, while newly-elected Uttarakhand Chief Minister Trivendra Singh Rawat said his government would implement a law for cow protection.
Also read: Yogi Adityanath is UP chief minister: 5 things that will happen now
In Uttar Pradesh
Yogi Adityanath is a well-known activist when it comes to cow protection. Therefore, the question of bans on cow slaughter and beef was more of a 'when' rather than an 'if.' And given by what is happening there, the answer seems to be 'sooner' rather than 'later.'
While one highly-anticipated move in UP has been the closure of mechanised abattoirs — a move that would happen as a result of an ordinance, according to local reports. However, while this has not come, what has indeed come is the closure of two slaughterhouses in Allahabad, following orders from the local municipal authorities.
It now remains to be seen how the cow slaughter and beef bans come into effect into the whole of UP, and how Muslims — who form a significant portion of the population of the state — react to it. And whether more Dadri-like incidents will follow.
In Uttarakhand
Newly-elected Uttarakhand Chief Minister Trivendra Singh Rawat said at a public meeting on Monday that the regulation on cow preservation and cruelty on animals would be "effectively implemented." This alone is a good indication that he plans to bring bans on beef and cow slaughter in the state.
Opposition's reaction
While there has been no significant reaction to these moves by political parties in the Opposition — or more specifically the Congress — it does not mean they will be quiet when the actual bans come into force in both these states. They had been unable to roll back the bans in Maharashtra and Haryana, so their protests may have little effect in these two states as well.