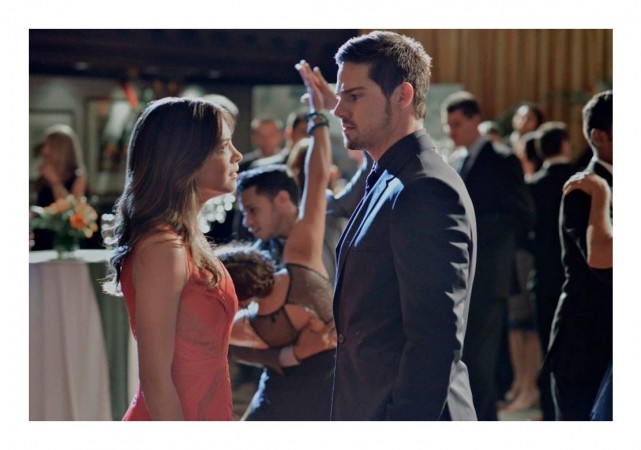 The CW drama series "Beauty and the Beast" will be back with season 3 after a long hiatus, on Thursday, 11 June. The season 2 finale "Déjà Vu", which aired on 7 July last year, teased that Vincent and Catherine could go in public as a couple, but the arrival of some mysterious men may delay their happy ending.
In the promo for "Beauty and the Beast" season 3, Vincent (Jay Ryan) is seen telling his friend JT Forbes (Austin Basis) that he is going to propose to Cat (Kristin Kreuk). The two are already living together, but domestic bliss does not seem to be in the cards, as his more primal nature -- the beast side -- is beginning to spill out.
Although Vincent and Catherine both crave a normal life, it doesn't seem like a possibility for them, because Vincent will always be a beast. The two new agents who were introduced in season 2 are all set on pulling Vincent and Catherine to fight the "things" that are out there.
However, that means Vincent turning into the beast without knowing if he can control it or retain his humanity. Although Vincent refuses to do it anymore, to save himself and his relationship with Catherine, he will, at some point have to let out the beast that is being bottled up deep inside him.
Season 3 of "Beauty and the Beast" is also said to focus more on family, with Heather Chandler (Nicole Gale Anderson), the younger half-sister of Catherine getting a more prominent role in the upcoming episodes. The girls' aunt is also expected to be introduced in the new season.