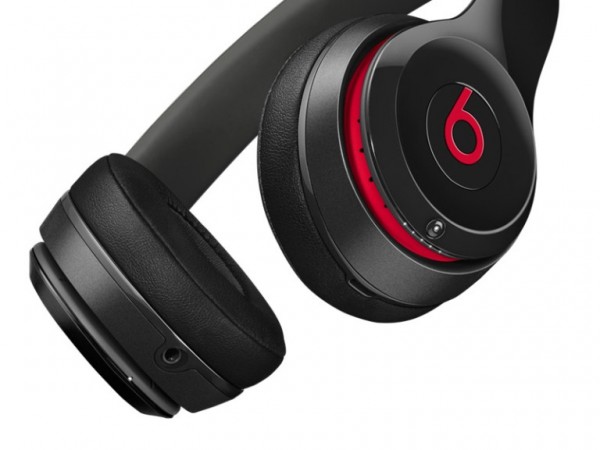 After being acquired by the world's renowned smartphone brand, Apple, Beats continues to expand its reputable headphone lineup. In its latest release, Beats unveiled the next iteration of what it calls the world's most popular headphone, Solo 2. The revamped model brings wireless capabilities to the headphones, keeping its major styling cues and signature big-bass intact. The all-new Solo 2 Wireless on-ear headphones connect wired as well as wirelessly via a built-in Bluetooth.
First under Apple's ownership, Beats Solo 2 Wireless headphones arrives just in time for the busy holiday season. The popular audio brand promises same sound and minimalistic design without any visible screws in the new pair of headphones. In addition to the wireless capabilities, the headphones can connect to a smartphone, tablet, PC or boombox from up to a 30-foot radius. The headphones can also be used to take calls, skip songs, and adjust volume all from the interactive right cup with the Beats logo on it.
"We're taking the most popular headphone in the world and adding wireless Bluetooth functionality to it," Beats President Luke Wood said in a press statement, on Tuesday. "The Solo2 is already a world-class headphone much lauded for its acoustics, and now it joins our growing family of successful wireless products."
For a prolonged experience while on-the-go, Solo 2 headphones come with interchangeable rechargeable batteries that offer up to 12 hours of wireless playback. When the juice runs out, users can plug in the RemoteTalk cable to continue jamming.
Beats will start selling the Solo 2 Wireless starting this month across all Apple stores and other retailers for $299.95. Buyers can choose from different colours including black, white, blue and Verizon-exclusive Red.
Beats also announced the extension of the colour range with new Royal Edition for the original Solo2 headphones, which brings new hues including Stone Grey, Hunter Green, Imperial Violet, Blush Rose, and Sapphire Blue. The new collection will be available next month onwards for $199.95.