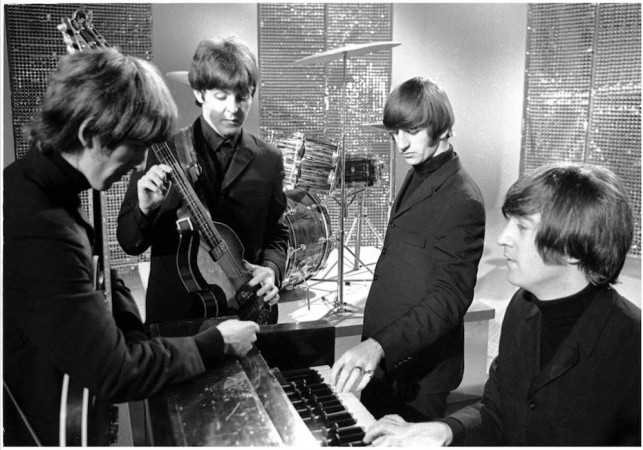 Legendary rock n' roll band The Beatles will be remembered for many things; one of them is "While My Guitar Gently Weeps," an acoustic ballad from "The White Album." The song has now been featured in a moving music video created by Apple Corps Ltd and Cirque Du Soleil, a Canadian theatre company.
Based on the 10th anniversary staging of Cirque du Soleil's 10-year-old production "The Beatles Love" and directed by Dandypunk, André Kasten and Leah Moyer, the music video features the highlights of the production in which the lead character gets transported into a series of wondrous locations while the song's lyrics are depicted through Dandypunk's hand-drawn illustrations. An interesting fact about the video is that it does not contain any form of CGI effects.
The version of "While My Guitar Gently Weeps" used in the video is not the original studio version though. It is an orchestral version arranged by renowned music producer Sir George Martin for "Love LP," an album released in 2006 containing rearranged versions of classic "The Beatles" songs. Incidentally, the album was recorded during Martin's final studio session at Air Studios before he died. Upon its release, the record peaked at the fourth spot of the Billboard 200 chart.
Written by George Harrison, the original version of "While My Guitar Gently Weeps" occupies the 136th rank in Rolling Stone Magazine's '500 Greatest Songs of All Time.' Harrison was inspired to write the song while reading an ancient Chinese text called "I Ching." It also features a guitar solo by Eric Clapton for which the blues legend is not credited formally.