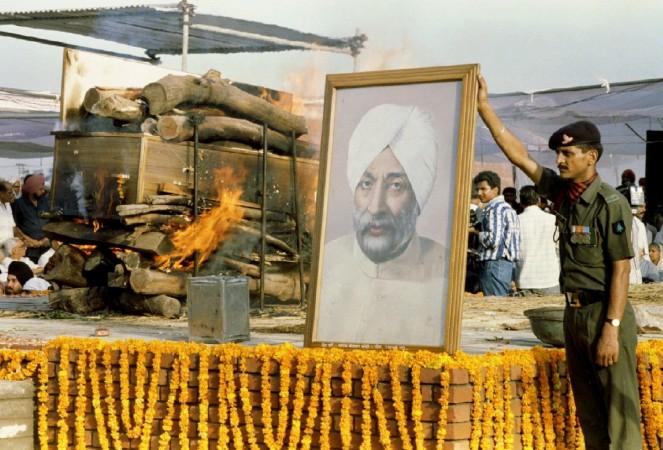 Jagtar Singh 'Tara', the former Chief Minister of Punjab, was arrested in Thailand on Monday after a tip-off about his movements by the Punjab Police. 'Tara' was arrested from the house of a man who was sheltering him at the behest of ISI, says Zee News.
'Tara', the self-styled commander of terror outfit Khalistan Tiger Force, was one of the masterminds in the assassination of Beant Singh by a human bomb on 31 August, 1995. Seventeen people were killed in the blast apart from the Punjab CM.
Paramjit Singh Bheora and Jagtar Singh Hawara, the other two assassins, were members of the Babbar Khalsa along with 'Tara', who later broke away to form his own terror outfit 'Khalistan Tiger Force'.
The suicide attack was carried out by Dilawar Singh Jaisinghvala of Khalistan Liberation Force. Standby bomber Balwant Singh Rajoana was also convicted for the murder and later sentenced to death. The government stayed his execution in 2012 after various Sikh groups protested against the sentence.
A sensational escape from the high-security Burail Jail in Chandigarh took place in 2004, when the three along with accomplice Dev Singh, absconded. A tunnel of about 100 feet was dug with their bare hands by the three convicts. It started from their barrack and ended at a spot outside the jail.
'Tara' and Dev Singh slipped into Pakistan while Hawara and Bheora were later arrested from Nepal.
While Dev Singh 'remained' in Pakistan, 'Tara' later moved base to Thailand on a Pakistani passport.
Thailand had deported Khalistan Liberation Force chief Harminder Singh and his aide in November last year. The two were traced by the police in Bangkok.