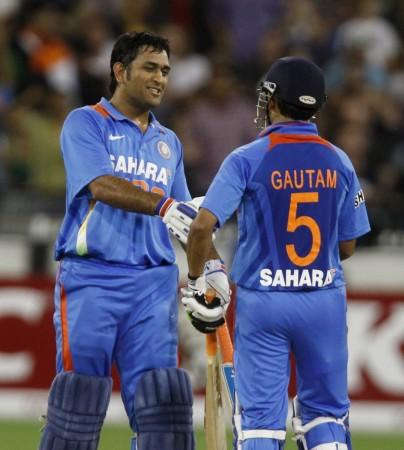 BCCI's decision over blocking photo-only agencies for the India England test series has received severe criticism from News Media Coalition (NMC) which comprises some international and domestic news agencies.
The NMC has deplored the move and urged BCCI to withdraw the decision as it might jeopardize sports reporting in India.
According to PTI, NMC has taken exception to the rule saying, "If the policy is put on place for the first match on Thursday in Ahmedabad, cricket fans will see far fewer images taken by specialist press photographers in their newspapers, websites, on mobile news services and tablets".
"The NMC, an international organization which defends the ability of the press to inform the public with independent news material, has urged the BCCI to withdraw the policy which will hit media coverage, fans and the sponsors involved with teams. Getty Images and Action Images and Indian photographic agencies have been barred by the BCCI for this latest cricket series," the report said.
"In our view, the BCCI's move will hit fans and cricket sponsors alike. The BCCI has offered to make its own photographs available but this is no substitute for independent and objective press photography." Andrew Moger, Executive Director of NMC, said.
"Despite numerous opportunities, the BCCI has yet to explain why it is discriminating against photographic agencies or indeed whether other news sectors will be targeted next", Moger added.
Associated Press may also join the ranks and discourage its text and photo coverage of the tour because of the new restrictions. Lou Ferrara, AP's managing editor for sports, is still hopeful of the restriction being lifted soon. "AP wants to provide cricket coverage to the world and it is only in the best interest of the organizers to allow that to happen for all news outlets, especially in this rapidly changing media landscape", he said.
Thomson Reuters said in a note that it "wishes to advise clients that owing to a dispute over accreditation between the media and the BCCI we are unable to confirm coverage of the England Cricket team's matches in India".
However, BCCI has remained adamant defending its decision. "The board's decision is not intended to bar agencies from covering the series. BCCI has no issues with AFP, AP or Reuters since their text and photo services are for editorial use only. But the board has a policy not to accredit photo syndication services like Getty Images and other similar foreign and domestic agencies", BCCI media manager Devendra Prabhudesa said at a press conference in New Delhi on Tuesday.