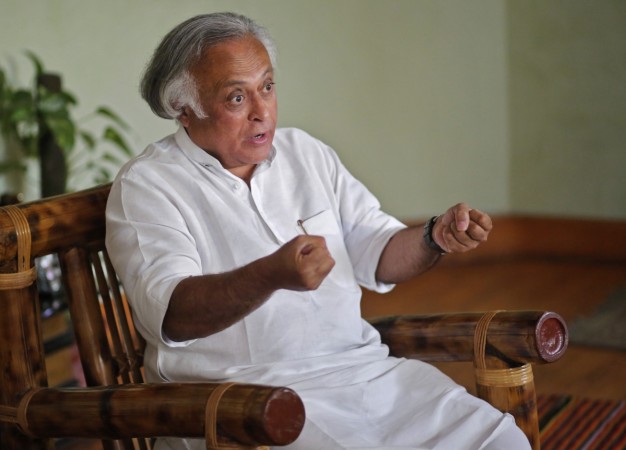 Anurag Thakur, Board of Control for Cricket in India (BCCI) secretary and Lok Sabha BJP MP from Himachal Pradesh, is in the eye of a storm for allegedly causing a Rs 100-crore loss to the Himachal Pradesh government in a case involving land allotment to the Himachal Pradesh Cricket Association (HCA).
The 40-year-old cricket administrator and his father PK Dhumal have been accused by the Congress spokesperson of causing the loss during Dhumal's tenure as chief minister of the state in 2002.
Thakur was the president of HPCA when the land for the stadium was given on lease.
In his response Anurag expressed surprise. "I am surprised by their (Congress Party's) allegation," ANI quoted Anurag Thakur as saying.
Citing documents to prove his allegation, Ramesh said the Dhumal government gave land for the stadium for a sum of Re 1 per month against the state government rule of leasing out at Rs 94 lakh per annum, leading to a supposed loss of Rs 100 crore to the government.
But Thakur defended himself, saying, "We have spent only Rs.50 crores in building the world's most beautiful stadium (in Dharamsala)."
Thakur then hit back at the Congress for the alleged Commonwealth Games scandal. "The Congress looted thousands of crores during the (2010) Commonwealth Games on the pretext that various stadia needed to be renovated. They do not have any answers on those issues. Let them clear their stand first."