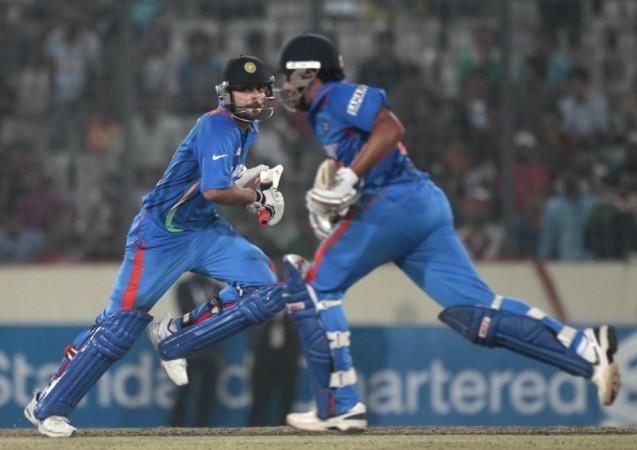 The BCCI are planning an alternative series as a replacement for the tour of South Africa, if talks with CSA do not go according to plan.
According to a report in ESPNCricinfo, India's cricket board are ready to discuss holding a ODI triseries with Sri Lanka and Pakistan when the board members from each of the three nations meet in Chennai today during an Asian Cricket Council meeting.
BCCI secretary Sanjay Patel is scheduled to hold discussions with CSA chief Haroon Lorgat on the sidelines of an ICC meeting in Dubai on Monday, but a decision to slot in the triseries in place of the SA tour might have already been made by then.
The BCCI are apparently none too amused by CSA's appointment of Lorgat as their chief, with the Indian board running into several problems with the South African during his time with the ICC.
As a result, India refused to OK the itinerary set by CSA for the November-December tour, and have asked the South African board to seriously shorten the series.
If a triseries is set between India, Pakistan and Sri Lanka, according to the report, it will replace the bilateral one-day series scheduled between the latter two nations.
Sri Lanka are set for a full tour of Pakistan - in the UAE - with three Tests, a T20 international and five ODIs scheduled.
India have already curtailed the possibility of a long SA series by sanctioning a short series against the West Indies in November - with Sachin Tendulkar now tipped to play his 200th and possibly final Test in his hometown Mumbai.
M.S. Dhoni and co. are also scheduled to tour New Zealand from mid-January, leaving the South African board with very little options.
It would be quite a pity if the South Africa tour was cancelled or even seriously curtailed, because the trip was expected to be a serious test for India against the current world's No.1 ranked Test side.
While a century in Tendulkar's 200th Test at the Wankhede would be brilliant, one wonders whether a ton against the world's best side would be a better statement.