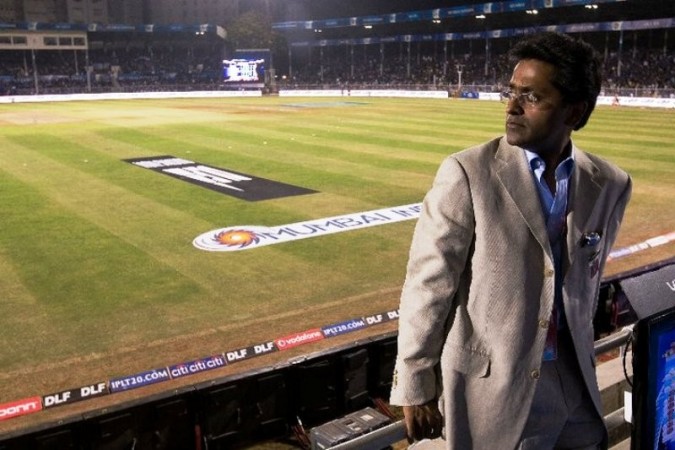 Lalit Modi was handed a life ban by the BCCI, with the decision take during a special General Meeting (SGM) in Chennai.
The decision to effectively end Modi's career in Indian cricket administration was the first matter on the agenda and was unanimously approved after Modi failed to quell the move through a series of proceedings in court.
The Supreme Court gave BCCI the final go-ahead on Wednesday for the meeting, and the board wasted little time in expelling Modi.
The Haryana Cricket Association Secretary, Anirudh Chaudhary, proposed the expulsion with Ranjib Biswal, the Orissa Cricket Association president, seconding the motion, which went through without a blip.
"(The BCCI) resolved that Mr. Lalit Modi is guilty of committing acts of serious misconduct and indiscipline, and therefore, in exercise of powers as per Regulation 32 of the Memorandum and Rules and Regulations of the Board, Mr. Lalit Modi be and is hereby expelled from the BCCI," a statement by secretary Sanjay Patel read.
"He shall forfeit all his rights and privileges as Administrator. He shall not in future be entitled to hold any position or office, or be admitted in any Committee or any member or associate member of the Board."
Modi said he would not go away so easily and was ready to fight the ban. "I expected the ban, it's sad for Indian cricket because it shows the BCI is least concerned for the integrity of cricket," he told Times Now. "It's a cozy club. I'm going to be here, fighting them.
"I think Indian cricket needs cleansing and as far as I am concerned I am going to go after them. Till now they were colleagues. Time has now come to take everything out of the box and put it in public domain. I am coming after them.
"I was already gone. I was suspended for three years. I kept fighting. I will continue to fight. I am moving on, I am looking at other sports. Wait and watch ... it's a global league. I have not been sitting here idle."