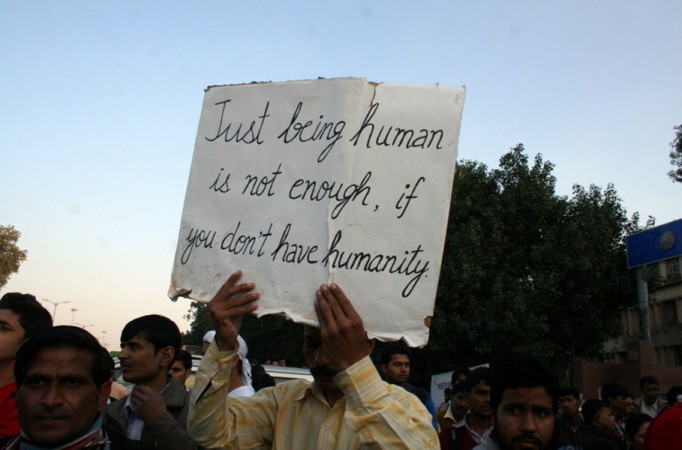 While Leslee Udwin's much discussed documentary film "India's Daughter" based on the Nirbhaya rape case has kicked up a storm in the country with many criticising the convict and the defense lawyers, the victim's parents, who were against the film being aired, are evidently hurt.
Despite an international ban on the documentary film by the Indian government, it was broadcast by BBC. This has angered the 16 December 2012 Delhi gangrape victim's parents, who said the violation of the ban has "hurt the pride of India", reported India Today.
The parents have objected to the documentary being aired as it makes the victim's name public and includes offensive remarks made by one of the convicts Mukesh Singh regarding the 23-year-old paramedical student.
Expressing shock over the broadcast of the documentary, the victim's father said that the channel has "no fear of the Indian law and the country".
"I am surprised that BBC aired its documentary and it was later uploaded on YouTube in spite of the court's restraining order. BBC hurt the pride of India," the 23-year-old's father was quoted as saying.
Following the documentary being aired on BBC, the video was also uploaded on YouTube.
The victim's father also revealed that the filmmaker who had met him and the victim's mother prior to making the film did not inform that one of the rapist's would also be interviewed and would be given a chance to voice out his opinion.
The victim's mother noted that the channel has gone against the court's order by making the documentary public.
The documentary has now kicked up a storm after the convicts openly accused the victim of being at fault for the incident. Not just this, the defence lawyers' derogatory remarks about the position of women in the Indian society had drawn massive criticism.