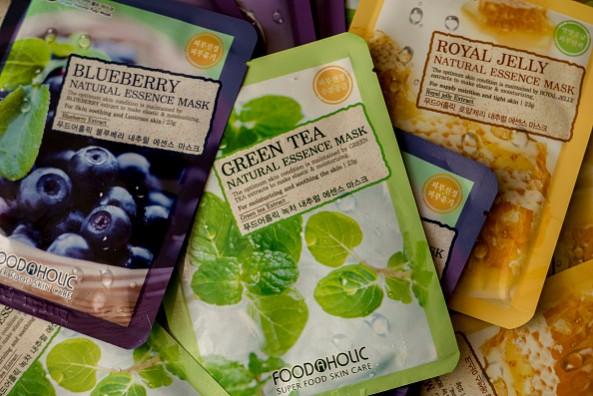 Korean philosophy of beauty does not believe in reaping immediate results. One needs to be patient and practice the routine over a period of time to ensure lasting beauty. To reach such standards of beauty, there are many products that cater to the different aspects of skin care. Essence, serums, masks, peels and creams provide a wide array of products promising hydration and nourishment.
K-beauty pays much attention to the ingredients that are close to nature. Koreans have one of the most intricate yet weird beauty ingredients like snail slime to marine microneedles, which are next to impossible to find in any other beauty products. The basic ten step skin-care routine is seen as an essential part of self-care and there is no harm in adopting them. If you wish to follow then here is how you begin:
Oil Cleanser: This forms the first part of double cleanser by gently massaging natural oils into dry skin to remove dirt and makeup residue.
Water-based cleanser: The second step of the double cleanser method uses water-based cleanser to gently remove sweat and dirt.
Exfoliate: A weekly exfoliation will help clean pores and remove dead skin cells revealing a brighter smoother skin ensuring better absorption of skin care products.
Toners: Hydrating toners balance out the pH and sets in hydration.
Essence: This step hydrates and helps in cell production.
Face treatment: This step can be modified as per one's skin care needs like anti-ageing, tone-enhancing or enriching, targeting specific skin issues.
Masks: This step is treated as a Korean mini spa, where the sheet masks allow the skin to absorb the moisture and relaxes the nerves.
Eye Cream: This step hydrates and prevents dark circles, puffiness and crow's feet.
Moisturizer: The penultimate step helps to seal in moisture and plumps up the skin.
Sunscreen: Koreans are never out without sunscreen making sure they incorporate it as the last step in their skincare routine.
Koreans place more emphasis on nurturing the skin with a gentle approach to attain healthy, supple and energized look. Their beauty aesthetic focuses on hydration and lack of pigmentation setting a high standard for pristine, flawless skin, ensuring the products to achieve the same.