Model Kelly Rohrbach will be playing CJ in the Baywatch reboot, and she recently revealed that it wasn't easy fitting into the iconic red swimsuit. The swimsuit had to be refitted as many as 10 times to make her physique look better.
Also read: The Walking Dead Season 8 air date, spoilers: Is Rick's journey coming to an end?
"You won't believe how many fittings it took to get the swimsuit right. It was re-tailored like 10 times to make my legs looks as long as they can and my bum look as good as possible, but I am really happy with the end result," Rohrbach was quoted as saying by the Daily Star.
"The red Baywatch swimsuit is iconic. When I had my first fitting I guess it felt a bit like Superman putting on his cape for the first time," she added.
Baywatch first hit the screens in 1989 and the television drama was an immense hit due to its stunning cast. The Baywatch reboot, which will hit theatres next month, will feature an equally stunning cast and Rohrbach revealed that everyone worked extra hard to make sure they looked good. This resulted in them hitting the gym frequently.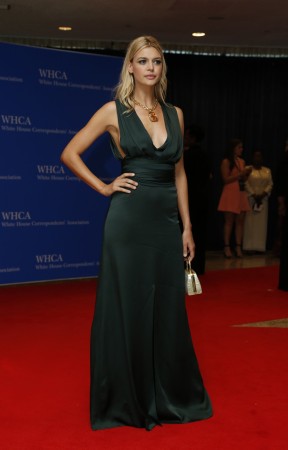 "Everybody worked out hard to get their beach bodies – the guys and the girls," said Rohrbach. "I love to eat, so I worked out really hard. I was running at least five times a week, plus I was doing a lot of weights and boxing classes."
The original Baywatch beauties reunited on Saturday ahead of the movie release and all of them looked as stunning as ever.
Kelly Packard, Donna D'Errico, Nancy Valen and Erika Eleniak attended the Baywatch SloMo Marathon at Los Angeles on Saturday. Pamela Anderson did not attend the event, but she will be making a cameo in the movie.