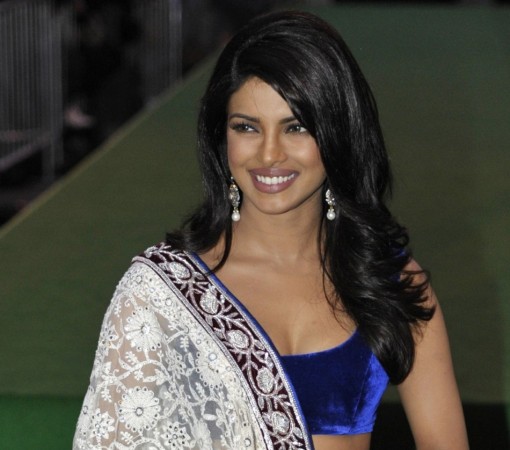 First a TV series and now a full-fledged role in a Hollywood film, Priyanka Chopra is on a roll. She has signed "Baywatch" with Dwayne Johnson and Zac Efron in the lead.
"Baywatch", for most, meant swimsuit-clad gorgeous ladies running (in slow-mo) across the beach. Strangely, one of Priyanka's recent statements strikes out that possibility. Talking to Mumbai Mirror, the actress said one has to wait and watch if she slips into a one-piece at all.
"So you'll have to wait and watch to know if I need to wear a swimsuit at all. I am the interruption in the slow motion run on the beach," the leading daily quoted her as saying. But she doesn't completely wipe out the chances of sporting a bikini.
When asked if she was working hard to get a beach body, she told The Asian Age that she already has one. "What do you mean? I always have a bikini body! I am not doing anything extra for the film," Priyanka added. Also, she said it's too soon to speculate if she will romance Dwayne or lock horns with him.
Chopra may be busy honouring her professional commitments in the other part of the world but she hasn't neglected work back home. Excited about "Jai Gangaajal," she told Mirror it was a "really special film" adding that people will talk about Prakash Jha, who makes his debut in it.
"I think they will be talking a lot about Prakashji's character. It's not out-and out negative, more like tinged with grey. I used to pull his leg on the sets as this is his first film as a full-fledged actor. He was a real sport," she elaborated.