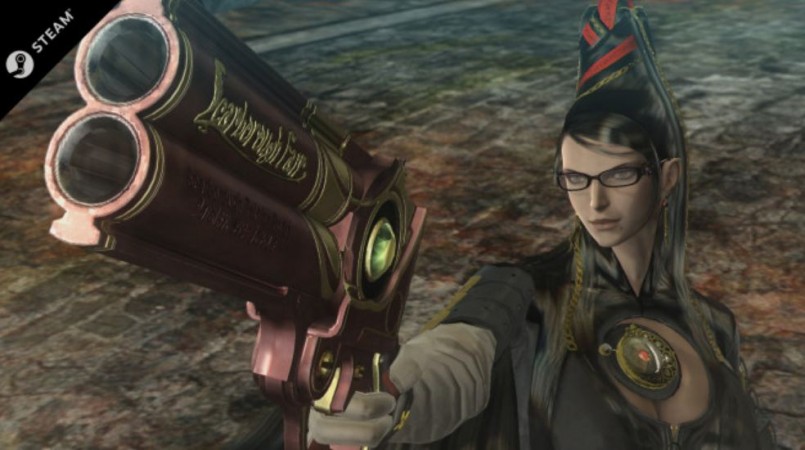 A third instalment of the popular Bayonetta series is in the works, and it will be made exclusively for the Nintendo Switch console. The announcement was made by Nintendo of America president Reggie Fils-Aimé during The Game Awards on Thursday night.
Fils-Aimé also introduced a short teaser of Bayonetta 3, which features the titular character, using her iconic dual-wielding pistols, firing bullets into the distance. In the teaser, she was also attacked by a purple ghost-like creature which apparently makes Bayonetta disappear. Check out the trailer below.
In addition to the Bayonetta 3 teaser, Nintendo also announced that both Bayonetta 1 and Bayonetta 2 are coming to Nintendo Switch in a digital bundle on February 16. Nintendo has also promised a Bayonetta 2 physical copy while the first game will only be available digitally.
Developed by Platinum Games, Bayonetta is an action-adventure hack and slash video game. The original Bayonetta was launched in 2009 for PlayStation 3, Xbox 360, and PC. The Bayonetta 2 was released after five years in 2014 as a Wii U-exclusive while a port for Microsoft Windows was released in April 2017.
Bayonetta, which takes place in Vigrid, a fictional city in Europe, features a rating system giving players a grade based on their performance, and a combat system that is similar to the Devil May Cry series. The game includes five difficulty modes, including "Very Easy", "Easy", "Normal", "Hard", and "Non-Stop Infinite Climax."