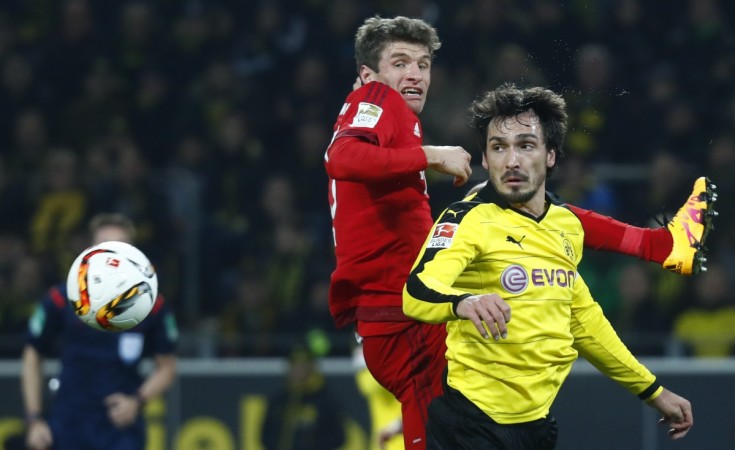 German Bundesliga champions Bayern Munich have once again got the better of Manchester United when it comes to signing players. The Bavarians announced two high-profiled signings on Tuesday, within a span of 20 minutes.
Both Mats Hummels and Renato Sanches were heavily linked with the Red Devils. While former Borussia Dortmund defender Hummels was pursued by United in almost every season in the last few years, the Premier League side were considered frontrunners to land up Sanches at Old Trafford this summer.
But, as always, Bayern wasted no time in signing the two star players.
Renato Sanches, 18, referred to as the best Portuguese youth player since Cristiano Ronaldo, has been roped in by Bayern from Portuguese outfit Benfica for a €35m (£27.5m) fee and has been given a five-year contract. According to the BBC, the price could rise to €45m, when the add-ons and bonuses are included.
Hummels, meanwhile, who established himself as one of the key players at Borussia Dortmund over the years, last month revealed his keenness to play for Dortmund's rivals Bayern Munich. The Bavarians, therefore, wasted no time in sealing a deal for the player at the earliest.
While the fee has not been disclosed, Hummels will join Bayern on a five-year deal, subject to a medical. "Mats is one of the best central defender in the world. With him, we can increase the quality of our team again," said Bayern CEO Karl-Heinz Rummenigge.