Bayern Munich got over last season's disappointing defeat to Chelsea in a penalty shootout by romping home their fifth Champions League title by beating Borussia Dortmund 2-1 in a thriller on Saturday.
Arjen Robben scored the winning goal in the penultimate minutes and avoided going to extra time. Mario Mandzukic had earlier found the net 15 minutes into the second half.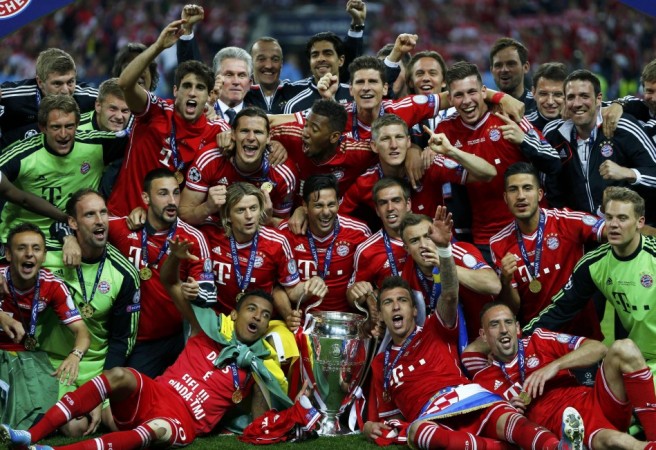 Dortmund, who came into the game conceding only one defeat enroute to the final, started off well with some quick passes and held the Bundesliga champions 0-0 in the first half though Robben failed to convert two good chances. Jurgen Klopp's side held to their attacking game and attempted the net on a few occasions in the first part of the match but could not carry the momentum further.
The game tilted towards Munich in the second half. Mario Mandzukic put Bayern Munich in the lead in the 60th minutes by scoring from Robben's cross from a close range.
Dortmund were back into the game when Ilkay Gundogan converted a penalty in the 67th minute after Dante, who had already got a yellow card, kneed Reus in the chest. It would have been a different game all together if Dante was given a red card for the second fault but that was not to happen.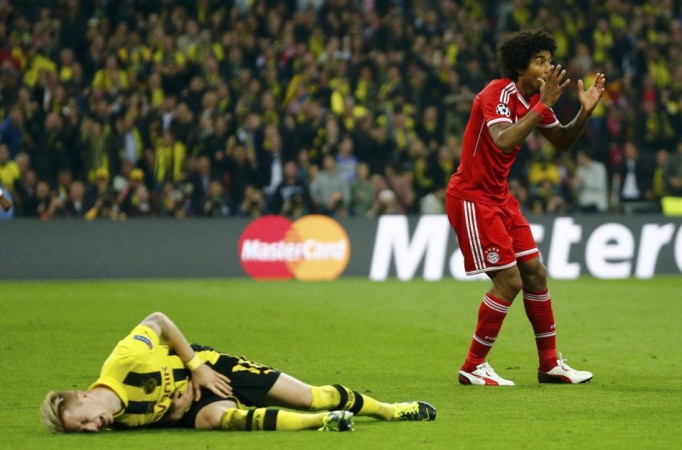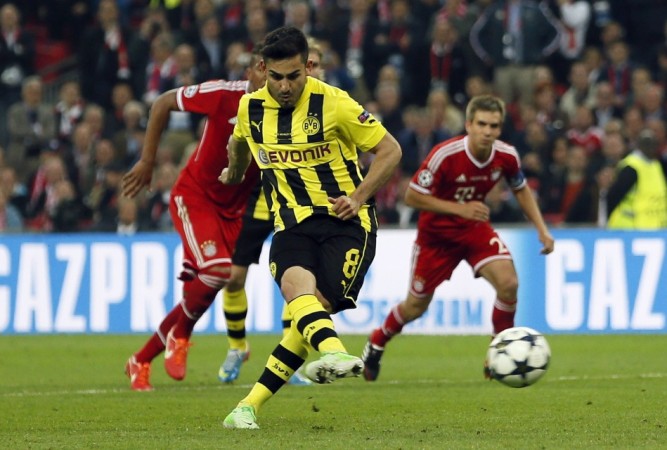 It looked like the game was heading for extra time when Robben made good use of Ribery's pass and scored the deciding goal in the 89th minutes, just a few minutes before the referee blew the final whistle.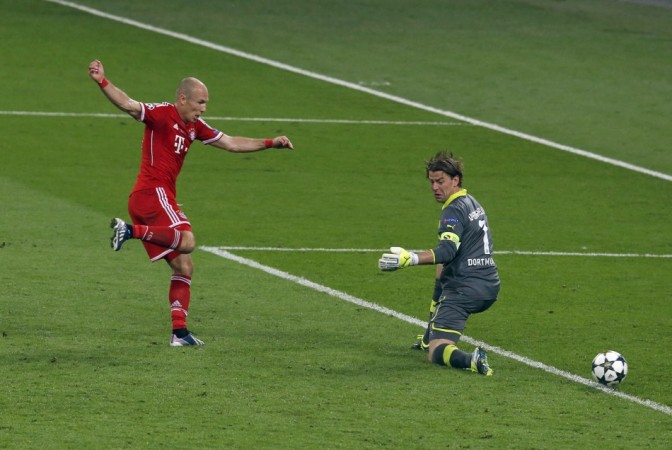 Both the teams had some good chances to score, and one of them was Blaszczykowski's shot in the 20th minute from Reus' cross. Then Manuel Neuer sent Lewandowski's attempt over the bar.
If Neuer saved a few good attempts from Dortmund players, Weidenfeller was superb in his area, denying the Bavarians to score. He charged towards Robben in what seemed like a sure goal. The ball hit his chin and deflected. He then tipped Mario Mandzukic's header on to the crossbar.
Neven Subotic made an astonishing clearance near the goal-line denying Thomas Muller a goal. It was Robben's last minute goal that decided the outcome of the game, making up for his misses in the first half.