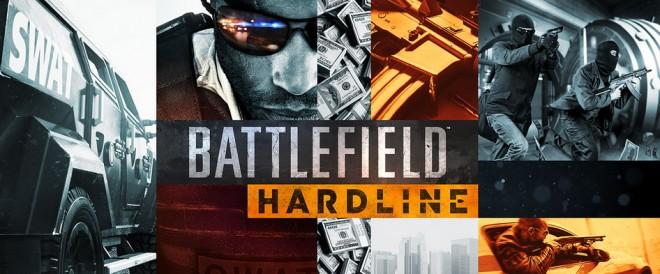 Upcoming video game, Battlefield Hardline has had another leak, this time revealing details of the campaign story. The leaked one was an internal video.
The video has now been taken down but Steve Papoutsis, general manager of Visceral Games has said that the video was meant to use for internal purposes and was not how the studio wanted it to be revealed.
"Video that's out there was for an internal meeting. Its 6 months old now and team has been cranking since then. See the real deal at E3," said Papoutsis in a Twitter post. He also added that he was exited to the buzz around an old footage and wanted fans to see how the new game has taken shape.
It was also revealed in a blog post that by DICE The Visceral Studio was heading the development of Battlefield Hardline. It also said that it will continue to support Battlefield 4. Adding that it is now working on a big update to Battlefield 4 netcode.
"I'm fired up to confirm our next project – Battlefield Hardline. The game launches this fall and it's a brand new series in the Battlefield franchise, set against the backdrop of a genre we all love – the war on crime and the battle between cops and criminals," declared Papoutsis in a post on EA website.
He also explained how the game took shaped after their meeting in Barcelona and confirmed that Battlefield Hardline will be coming this fall and will also have its official reveal at E3 2014.
The revelations from the leaked video have shown us that there are four new multiplayer modes in Battlefield Hardline, a police shooter video game:
Heist – Involves two teams, one that controls the criminals who make a break-in to the banks and another team controls the police who attempt to stop the break-in.
Rescue – SWAT officers have to rescue hostages held by criminals in a bank after things went wrong.
Hotwire – This mode involves car chases between Police and criminals and is set in an open environment.
Bloodmoney – Two groups, one involving the Police and another involving the criminals have to find the location of money and have to return it to the safehouse.
Meanwhile, the campaign story of the game will be following a young detective from Miami who is cut between the moral dilemma of right and wrong and travels around the country to avenge other former police officers who double-crossed him.
The game will be structured like a TV episode that will have a thriller ending. The cast in the game involves stars who have acted in shows like "Justified", "The Americans" and "House of Cards." The game will have an open environment with redesigned Artificial Intelligence (AI). The game has an enhanced environmental destruction and includes urban locations like marijuana grow labs, banks, LA car dealerships, reported CVG.
Avail Battlefield 3 for Free
The 2011's Battlefield 3, FPS title from EA DICE is now available for no cost on Origin until 3 June. The game's original cost of $19.99 has been waived off. This game is part of Origin's On the House program.
Apart from Battlefield 3, Plants vs. Zombies Game of the Year edition is also available for free and this offer last until 16 June.