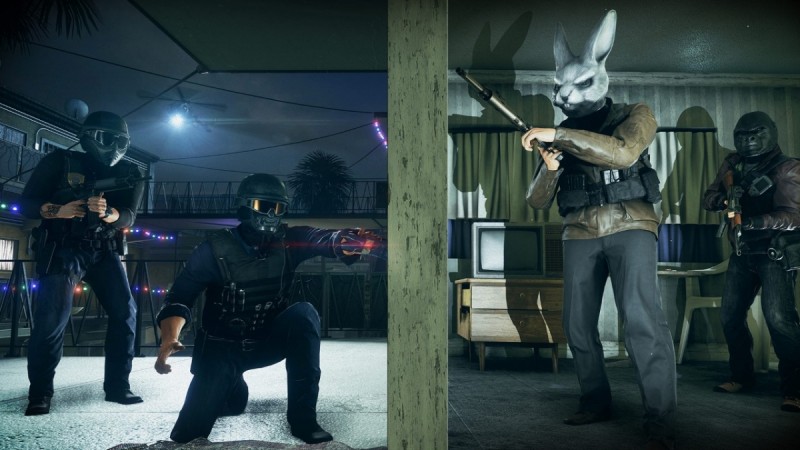 Visceral Games has announced that Battlefield Hardline is set to receive its first major map pack, courtesy the upcoming Criminal Activity DLC. However, Premium members should be able to enjoy the DLC beforehand, with early access to the content sometime in the first or second week of June.
The new Criminal Activity DLC introduces a scenario where "a recent uptick in reports in the local precincts" has pointed toward a "rash of violent crime that is seemingly connected somehow."
There are small crews of well-trained, aggressive criminals who have been using force of arms "to terrorize the citizenry and are in direct conflict with the police in many cases." Not only have public property damages and insurance claims skyrocketed, there's also been a telling effect of that on the police force.
Following this, detectives have uncovered evidence of a secret crime ring that could be behind all this activity. While they're not sure why anyone would coordinate these goals (since a number of cases have shown that the take is smaller than the risk), "orders have come down the chain to find out what's going on and put a stop to it," according to the official page.
With the new Criminal Activity DLC for Battlefield Hardline, players will be treated to as many as four new fast-paced maps: Backwoods, Code Blue, The Beat, and Black Friday. Apart from that, there are two new types of vehicles, two new ammunition types (for specific weapons), and new gadgets.
Also, there are three new weapons to choose from, a nailgun battle Pickup (battle Pickups are powerful weapons with limited ammo located at a certain place in a map), a new Bounty Hunter game mode and as many as six new masks: two animal masks and four new police headgear options.
Stay tuned for more updates!