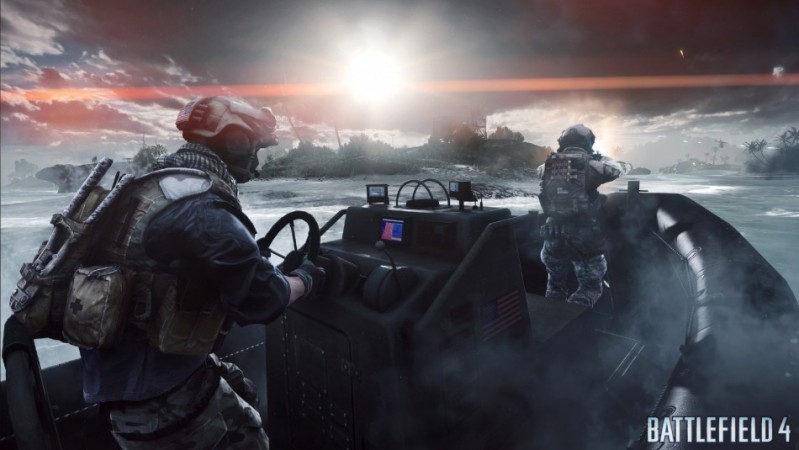 The upcoming FPS (First Person Shooter) game title, Battlefield 4 is set to release on Oct. 29, and so is its smartphone version. The news was confirmed by Frank Gibeau, EA labels president, who explained that the famous Electronic Arts published game will soon release for small screen devices as well.
Gibeau stated that the game's Commander Mode is worth playing on a tablet screen and added: "We are working on a mobile game of Battlefield that will be high-end and high-performance," in an interview with New York Times.
""It's our bet that we can successfully pull that off. But we're embarking on something no one has ever done before - to get these games to inter-operate between platforms. Will it work? It already has in some cases. Will it work for all franchises? Not all franchises will make the transition," he added.
The game's mobile version will reportedly be created on the Frostbite Go gaming engine, which is a smaller adaptation of the famous Frostbite engine which powers the Battlefield franchise.
Before Battlefield, we have seen Halo, one of the popular game titles, showing up in the Windows marketplace. The game's positive reviews on the small screen might boost the confidence of the DICE developers for their title.
In related news, it has been revealed that DICE developers prefer to concentrate more on the system and the game development as compared to the in-game story. "I hate to say this, but storytelling does not come naturally to Swedes," states Patrick Soderlund from DICE to Forbes. "But we're good at designing systems, and that's what these games really are. Minecraft puts a box in front of you and says, 'Do whatever you want with it.' Battlefield is a system designed for entertainment rather than for telling you a story."
The news comes as a surprise as EA focused more on the story in GDC event in 2012. It's up to the gamers to decide which one precedes, the gaming tech or the in-game story.