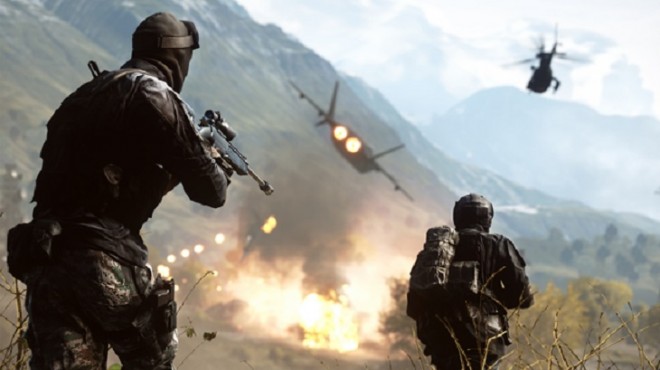 A new leak has revealed the possibility of EA's first-person shooter "Battlefield 5" being in development and its possible details, which includes information about DLCs.
Reddit user Koxin posted three images that purportedly show the new "Battlefield 5: Eastern Front." The image contains handwritten notes of the things that need alteration.
The second image looks like the game's design logos have been "approved" for EA Play event June 12. "Battlefield 5" could officially release to its audience on this day. The third image, a document, has information regarding the rumoured gaming title and also reveals details of "Battlefield 5" having five DLCs.
The first one is the "Easter Front" that is rumoured for release on Dec. 6, 2016. This DLC allows the players fight the Russian invasion by joining the European allies in cities like Kiev, Vilnius, Minsk and Tallinn. The DLC also has maps like Assault on Vilnius, Operation Revolution, Soviet Influence and Rebel Hideout.
Next is the "Fallen Dragon," where the players will be able to "revisit" some of their favourite maps from "Battlefield 4" with an advancing storyline that includes Word Wars that are taking place with the U.S. retreating and the advances in Pan Asian Coalition. The maps include Siege of Shanghai 2016, Operation Locker 2016, Golmud Railway 2016 and Zavod 311 2016.
Next is the "Prototype Warfare," featuring futuristic armoured vehicles where the players have to fight for both air and land control. It will also have a new game mode called "Vehicle Superiority." Maps include German Factory, Atomic Research, Fireblade and Operation Archangel.
The leak also revealed "Titan Assault," where players will experience fighting in the middle of the Pacific Ocean with a new game mode called, "Titan Conquest." The maps in this DLC include Island Paradise, Operation Fish head, Fallen Titan and Crimson Dragon.
The last among the possible DLCs is "Independence Day" (the hand written notes reveal the title name must be changed). This DLC is rumoured to let players fight the Pan Asian Coalition on US soil. The maps for this DLC include, Los Angeles, Oregon, Nez Perce-Clearwater National Park and Outskirts of San Francisco. Players will have to note that these maps are "confirmed" to be in development, according to the hand written notes.
Readers must take the above information with a pinch of salt as nothing has been officially confirmed from either publisher EA or developer DICE.